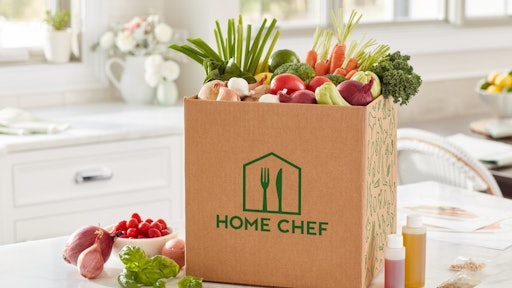 Home Chef
Meal kit deliver company Home Chef is relocating its West Coast production facility, nearly tripling the size in the process.
The San Bernardino location will better serve the increase customer base and will retain more than 300 existing jobs. The space will accommodate both the e-commerce and retail branches of the business.
"Our secret sauce has always been our customer-first approach," said Pat Vihtelic, Home Chef's founder and CEO. "Everything about our experience is designed with the customer at the center. By keeping our West Coast facility in San Bernardino, we will be able to continue to provide the best possible cooking experience."
The San Bernardino County Economic Development Agency worked to keep the company in the county, facilitating key meetings between Home Chef and its various resource partners. In addition, the county provided assistance related to Home Chef's site selection efforts including assessment of cost comparisons and will work with the company on numerous workforce initiatives.
"It is even more gratifying when a company is able to build upon its success in our County. We know that our workforce, strategic infrastructure and attainable lifestyle can make a real difference for companies that are looking to grow and establish a strong West Coast presence. Home Chef is a great employer that now provides our population with the opportunity to work in a leading-edge sector of the fast-growing meal kit delivery industry," said San Bernardino County Deputy Executive Officer of Workforce and Economic Development Reg Javier.