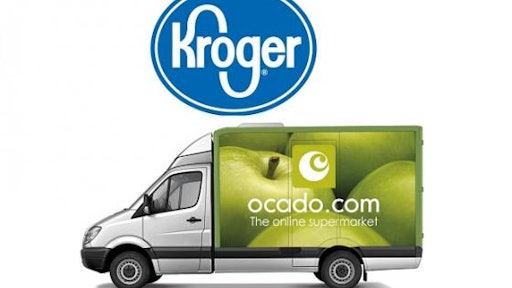 Kroger is expected to order 20 fulfillment centers from British online grocer Ocado. The two companies formed a partnership this last May to bring fully automated warehouses to the U.S.
According to Reuters, Ocado will up its delivery business with the construction of robotically operated warehouses, or what the company refers to as Customer Fulfillment Centers (CFCs).
Kroger will order up to 20 CFCs over the next three years. Retuers reports that the first three automated warehouses will be ordered by the end of 2018. Ocado will develop and operate all sites in the U.S., as well.