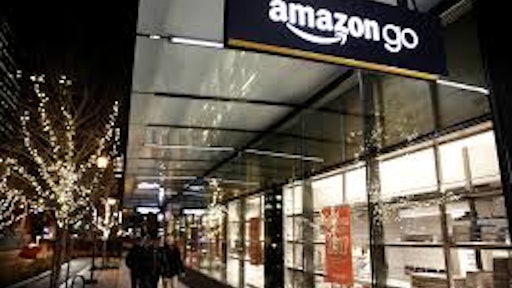 Amazon's cashierless grocery store is set to open its second location this year in Seattle. A spokesperson for the company said in a statement that the store will open in Fall 2018 and will have 70 percent more square footage than the current store, Forbes reports.
According to permits, the store will be 3,000 square feet, allowing space to fit the store unlike the original location.
Amazon Go utilizes a "scan and go" approach to its store. Customers check in by scanning their Amazon Go app while entering the store and are tracked by a large number of cameras that analyze behavior in the store, Forbes reports. When a customer removes an item from a shelf, the algorithm records the item. Instead of waiting in long checkout lines, customers can walk out of the store and have a receipt sent to them.
Upon opening Amazon Go, other retailers have been scrambling to enhance the shopping experience by investing in technology and even creating their own "scan and go" strategies.
While Amazon Go's second location is only a mile away from the original store, the company is still planning on expanding to Chicago and San Francisco, though no timetables have been revealed.