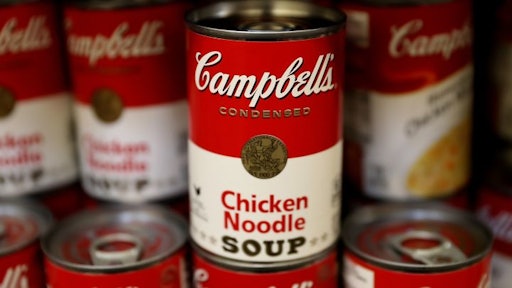 The New York Post reports that Kraft Heinz is interested in buying Campbell Soup. The soup maker said last month that it was reviewing all aspects of its strategic plans and portfolio composition.
The companies are allegedly planning to discuss the outcome in late August, with Kraft betting on Campbell to put itself up for sale. Over the last six months, Campbell shares have fallen 21 percent, the New York Post reports. 
With Campbell CEO Denise Morrison retiring in May, the company is being run by a board director on an interim basis, with experts saying a consolidation in the food category should happen but hasn't yet.
Once reports of a potential acquisition emerged, Campbell shares boosted 10 percent, CNN reports. The New York Post reports that General Mills is also in pursuit of the soup company.