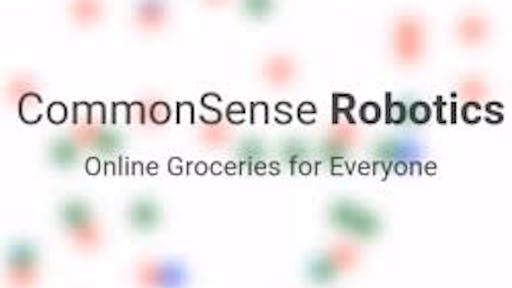 The Israeli robotics company announced that it raised $20 million in Series A funding. The funds will be used to expand the company and further develop robotics and AI for "micro-fulfillment centers," which are automated grocery fulfillment centers where robots will efficiently store, sort and process inventory that fit in small warehouses.
"The grocery industry has changed so little in decades, that it is now at the breakpoint of a wave of innovation. Food is such an important component of everyday life, but consumers aren't getting what they want -- fast, fresh food and produce delivered to their front door in a quality and price they deserve. CommonSense has set out to enable retailers to deliver fresh produce faster than pizza and are looking forward to the change in consumer behavior that this will unlock," CEO Elram Goren told ZDnet. 
Most grocery shopping is still done in brick-and-mortar stores , but online grocery shopping is on the rise. Currently, 23 percent of Americans buy their groceries online and that number is expected to triple within the next 10 years. Retailers that offer online grocery shopping fulfill orders either with manual picking at a store, manual centralized fulfillment centers or automated centralized fulfillment centers.
CommonSense Robotics is offering a solution that uses robotics and AI to create fulfillment centers that can fit inside small city properties or possibly even underground. Allowing the retailer to keep all of their operations close to their customer, deliver online orders in less than an hour and maintain a profitable business model. The first robotic micro-fulfillment center is now being deployed and the company plans to open additional locations in the US, UK, and Israel later this year.
To read the full original article, please click here.