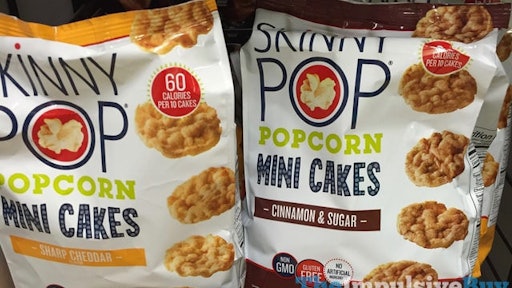 The Hershey Co. announced plans Monday to acquire SkinnyPop and parent company Amplify Snack Brands for about $1.6 billion.
The acquisition comes as Hershey doubles down on its efforts to move beyond its chocolate heritage. It is the latest in a string of snack deals, as big food looks to reach increasingly mobile diners.
"The acquisition of Amplify and its product portfolio is an important step in our journey to becoming an innovative snacking powerhouse, as together it will enable us to bring scale and category management capabilities to a key sub-segment of the warehouse snack aisle," Hershey CEO Michele Buck said in a statement.
To read the full original article, please click here.