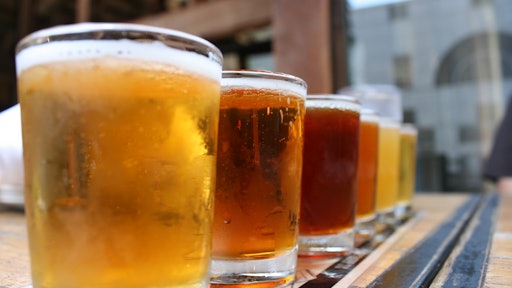 The world's two largest brewing companies conspired to limit other U.S. beer companies from selling their products in Ontario, according to a federal lawsuit filed this week by the owner of Minhas Craft Brewery in Monroe, Wisconsin.
Mountain Crest, which has been brewing value brand beers in Monroe since 2003, is alleging that AB InBev of Belgium and Molson Coors Brewing Co. in Denver had a secret agreement from 2000 to 2015 with the government-owned Liquor Control Board of Ontario that restricted imports and sales of other U.S. beer company products in the Canadian province.
The suit, filed Tuesday, contends that the beer companies violated the Sherman Antitrust Act by controlling the only two options for distribution and retail in Ontario. About 70 percent of sales at LCBO stores are AB and Moslon Coors products, while the two beer companies own Brewers Retail Inc., a cooperative that has over 450 locations doing business as The Beer Store.
To read the full original article, please click here.