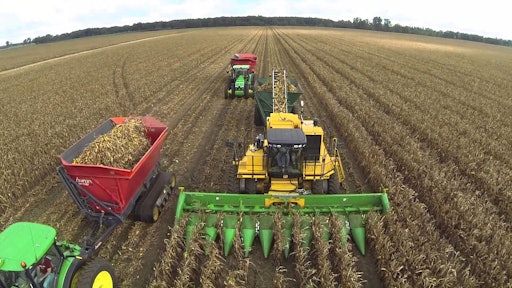 As U.S farmers continue to export record stockpiles of corn across the Mexican border, officials are attempting to diversify their supply.
Mexico buys nearly all of its corn imports from the United States—shipments that totaled 13.603 million tons in the year ending Aug. 31, 2016. The sales account for about 28 percent of total U.S. corn exports, according to the U.S. Department of Agriculture.
But now Mexico wants to lessen that dependence as President Donald Trump threatens to upend trade between the countries. On Thursday, Mexico's agriculture minister revealed plans to visit Argentina and Brazil to buy yellow corn.
To read the full original article, please click here.