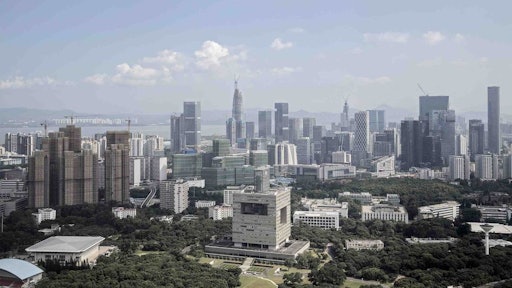 Once a poor backwater in Guangdong province, Shenzhen today is the sprawling epicenter of China's consumer-electronics industry, the country's top export.
Two Foxconn Technology Group factories, which about 230,000 workers make gear for Apple and global rivals, including Chinese communications giant Huawei Technologies Co., have their base in Shenzhen. Yet many executives here say they aren't worried by President-elect Donald Trump's latest threat to compel Apple Inc. and others to manufacture more at home.
The economic forces that transformed the sleepy village into a sea of skyscrapers are too massive to be rolled back, their thinking goes. Even if Trump imposes tariffs on Chinese-made goods, as he has threatened to do, it's now so efficient to engineer, produce and ship electronics from this region of southern China that it could still outcompete the U.S., they say.
"We are very relaxed about the talk of tariffs, although the noise it creates is not good," said a senior executive at a global consumer-electronics firm with operation in Shenzhen, who spoke anonymously to avoid entering the debate over Trump's proposals.
To read more, view the original article at www.wsj.com/articles/bring-back-jobs-from-china-in-shenzhen-they-arent-that-worried-1482316231.