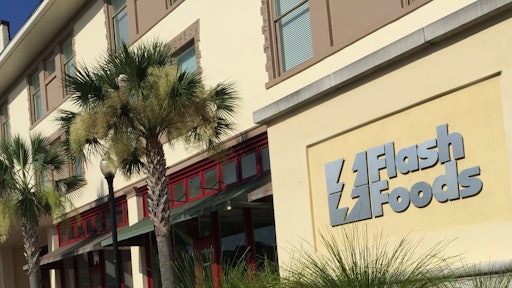 The global gas-station operator that controls Circle K outlets reached an agreement to acquire San Antonio, Texas-based gas station and convenience store chain CST Brands for about $4.4 billion. CST Brands owns Flash Foods, according to WMAZ in Macon, Ga.
Laval, Quebec-based Alimentation Couche-Tard said it would pay $48.53 per share for CST, which operates more than 2,000 stores in North America, sells various food and drink products, such as Icee frozen treats, and distributes transportation fuel.
The deal price, which includes the assumption of debt, marks a 42 percent premium above the price at which CST shares were trading before the company announced March 3 that it was considering a sale.
Couche-Tard said it expects the acquisition to close in early 2017. As part of the deal, the company also agreed to sell some Canadian fuel distribution assets held by CST. CST's retail brands include Corner Stores, Nice N Easy Grocery Shoppes and Flash Foods.
For Couche-Tard, expansion was paramount.
"I have always thought that in our industry 'size matters,' whether that be for purchasing, logistics, best practices or for becoming famous for our product categories," Couche-Tard Chairman Alain Bouchard said in a statement. "The addition of CST's exceptional people and its strategic assets takes us one step further towards all these goals."
Couche-Tard's approximately 12,000 stores worldwide include nearly 7,900 in North America operating under the Couche-Tard, Circle K and Ingo brands. It has about 80,000 employees at its stores, fuel businesses and administrative offices in North America.
The company said it would establish a Circle K business unit in San Antonio after closing the deal.
"With Couche-Tard, we will build upon an extensive and attractive convenience and fuel network with enhanced scale and global reach to best position the combined company for future growth," CST CEO Kim Lubel said in a statement.
To read more, click here.