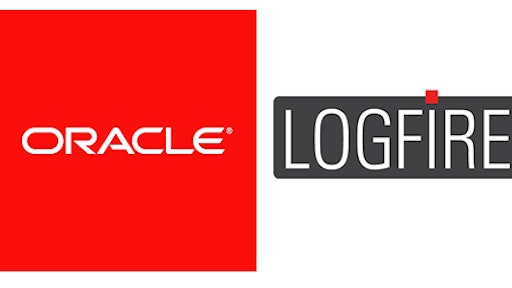 Oracle announced that it has signed an agreement to acquire LogFire, a provider of cloud-based warehouse management applications. LogFire's built-for-the-cloud solution provides an integrated warehouse, inventory and workforce management platform that scales with increased volume and complexity.
Supply chain organizations are under enormous pressure to capitalize on evolving business trends such as omnichannel fulfillment, integrated logistics and dynamic sourcing, while simultaneously increasing efficiency and reducing costs, Oracle noted. To meet these challenges, Oracle Supply Chain Management (SCM) Cloud offers a suite of applications that enables organizations to modernize their supply chain processes. The addition of LogFire will complement the logistics functionality of the Oracle SCM Cloud by adding cloud-based warehouse management capabilities.
Oracle is currently reviewing the existing LogFire product roadmap and will be providing guidance to customers in accordance with Oracle's standard product communication policies.
Editor's Insight: Oracle has recognized the critical importance warehouse management software plays in providing companies the necessary tools to address omnichannel fulfillment, the single biggest challenge facing consumer product companies. Logfire brings unique cloud-based expertise to Oracle in addressing the growth of single orders and shorter fulfillment cycles, which brings the need for more visibility throughout the supply chain, including retailers, distributors, transportation providers, manufacturers and farms.
Last month, Honeywell announced its plans to acquire JDA Software Group Inc., also recognizing the role that supply chain execution software plays in supporting the expansion of the omnichannel marketplace.
E-commerce has emerged as a big driver for professional logistics services. The September Food Logistics will explore the challenges that companies are facing in responding to omnichannel fulfillment. 9-6-16 By Elliot Maras
Companies in this article