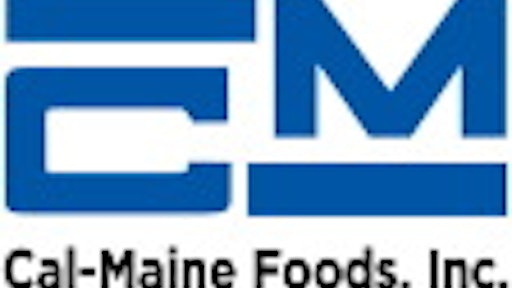 Cal-Maine Foods, Inc. has signed a letter of intent to acquire substantially all of the assets of Foodonics International, Inc. and its related entities doing business as Dixie Egg Company. The assets to be acquired, subject to the completion of this transaction, include commercial egg production and processing facilities with capacity for approximately 1.6 million laying hens and related feed production, milling and distribution facilities in Georgia, Alabama and Florida.
Dixie Egg Company also has contract arrangements for an additional 1.5 million laying hens. In addition, Cal-Maine Foods will acquire the Egg-Land's Best, Inc. franchise with licensing rights for portions of certain markets in Alabama, Florida and Georgia as well as Puerto Rico, Bahamas and Cuba. The company expects to close the transaction in early October.
Cal-Maine Foods, Inc. is primarily engaged in the production, grading, packing and sale of fresh shell eggs, including conventional, cage-free, organic and nutritionally enhanced eggs. The company, which is headquartered in Jackson, Miss., is the largest producer and distributor of fresh shell eggs in the United States and sells the majority of its shell eggs in states across the southwestern, southeastern, mid-western and mid-Atlantic regions of the United States.