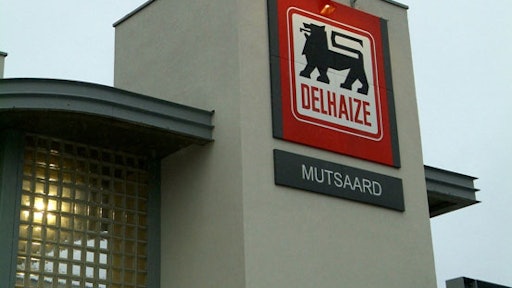 Royal Ahold NV and Delhaize Group agreed to sell 86 stores in the U.S. as the Dutch and Belgian grocers seek to win antitrust clearance for their merger this month, according to Bloomberg.
The European retailers are selling 4.1 percent of their combined U.S. stores, and the sites represent 3.2 percent of their revenue in that market, they said in a statement. Buyers include Weis Markets Inc., Publix Super Markets Inc., and Supervalu Inc.
The divestments are subject to approval from the Federal Trade Commission, which has yet to rule on the merger.
"It may need a little polishing here and there, but this appears to be the biggest step," Joost van Beek, an analyst for Theodoor Gilissen Bankiers, said by phone. By selling to smaller local rivals, Ahold is limiting any negative impact, he said.
By combining with Delhaize, Ahold will have more than 6,000 stores around the world and annual sales exceeding 54 billion euros ($60 billion), with about two-thirds coming from the U.S.
Ahold shares gained 1.3 percent at 21.58 euros at 10:24 a.m. in Amsterdam, while Delhaize shares traded 1.4 percent higher at 102.25 euros in Brussels.
http://www.bloomberg.com/news/articles/2016-07-14/ahold-delhaize-agree-to-sell-86-stores-in-u-s-ahead-of-merger