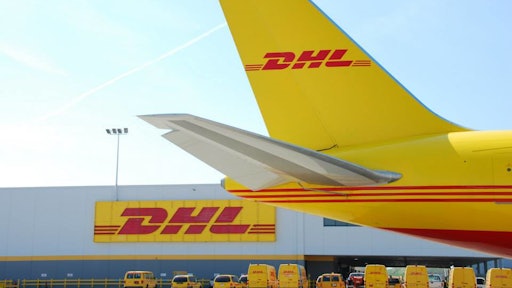 DHL and Compass Group U.K. & Ireland will partner on providing catering services to customers in the public sector, airline, rail and facilities management industries.
DHL will deliver end-to-end supply chain solutions, overseeing the flow of product and management of waste. It will also bring its sector expertise in final mile operations, lean techniques and business analytics to create a platform for continuous improvement. Compass Group will leverage its network of supplier relationships and foodservices technology solutions to drive the creation, sourcing, procurement and delivery of innovative and cost-effective menus.
Together, the partnership will offer customers greater breadth of choice in ingredients, whilst providing end-to-end transparency of their cost base, allowing greater control of their investment.
Andrew Barry, managing director of business and industry at Compass Group U.K .& Ireland  commented, "This partnership allows us to stay true to our core focus and expertise of food service whilst building on DHL's strong existing customer base in the passenger gateways sector. We will use our respective key strengths to bring a new level of service and innovation to current and future clients in this market."
"Compass Group is a world leading foodservice provider, offering global scale coupled with fine dining expertise," added Paul Richardson, M.D., specialist services at DHL supply chain. "Together we will be able to enhance our proposition as a foodservice provider, offering innovative solutions that provide our customers with even greater choice, cost transparency and quality. We are looking forward to growing in this sector with Compass at our side."
Over the past year DHL has expanded its foodservice offering and supply chain solutions in the U.K., winning contracts with airline companies and diversifying into rail.