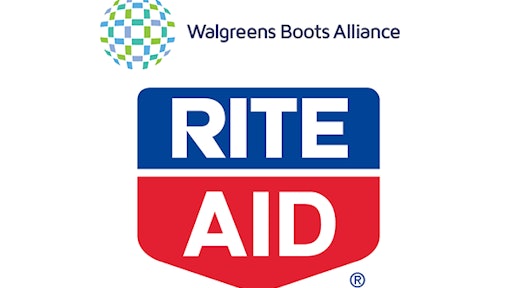 Walgreens Boots Alliance, Inc. and Rite Aid Corp. have entered into an agreement under which Walgreens will acquire all outstanding shares of Rite Aid, a U.S. retail pharmacy chain, for $9.00 per share in cash, for a total enterprise value of approximately $17.2 billion, including acquired net debt. The combination of Walgreens Boots Alliance and Rite Aid creates an opportunity to deliver a retail pharmacy for U.S. consumers in an evolving and increasingly personalized healthcare environment.
Walgreens Boots Alliance expects to finance the transaction through a combination of existing cash, assumption of existing Rite Aid debt and issuance of new debt.
Editors Insight: Food is becoming a bigger part of the drug store product mix, and this merger will create a larger retail entity that will continue to expand its food business. Food and beverage supply chain service providers need to be aware of the drug store channel as it expands.
Drug stores do not carry anywhere near the food and beverage assortment of supermarkets or convenience stores, but they do a lot of business in impulse food and beverage sales. That business is increasing as drug stores are grabbing a larger portion of baby boomer spending, the largest consumer base in the U.S.
As baby boomers age, they make more trips to the local pharmacy. Drug stores are finding new ways to entice shoppers to buy more of their everyday needs while picking up their prescriptions.
Drug stores have some of the most aggressive loyalty rewards programs that include food purchases.
Information Resources recently reported that yogurt sales, breakfast meats, refrigerated juices and cheese all posted double digits sales gains at U.S. drug stores in the last year. 10-29-15 By Elliot Maras