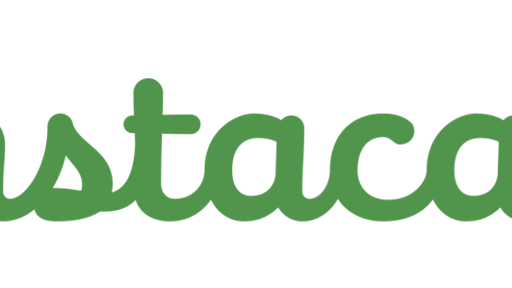 Instacart, the retail delivery service whose personal shoppers hand pick and deliver items from trusted local stores, announced a partnership with Target, the second-largest general merchandise retailer in the U.S. Starting today, customers in parts of the Minneapolis area can order food, household, health and beauty, pet and baby products from Target and have them delivered straight to their doorstep in as little as one hour.
"Target wants to serve guests on their terms, however they want to shop with us," said Jason Goldberger, president of Target.com and Mobile. "We're excited to offer on-demand delivery service with Instacart, a true leader in this space. Our partnership with Instacart is one more way Target is delivering on our Expect More. Pay Less. brand promise."
While the Instacart and Target partnership will begin in Minneapolis, the companies are exploring plans to expand into select additional markets. Instacart prices will match Target's in-store prices.
"Instacart and Target share a deep commitment to customer satisfaction and convenient shopping," said Apoorva Mehta, founder and CEO of Instacart. "As one of our most requested retailers, we are very excited to offer our customers the opportunity to shop at this nationally beloved store."
Instacart also announced that it has expanded into Minneapolis, its 18th metropolitan area. Beginning today, in addition to Target, customers in many parts of Minneapolis can order from existing Instacart partners including Whole Foods Market, Costco (no membership needed) and Petco stores, as well as new partners Cub Foods, Wedge Community Co-op, Lakewinds Food Co-op and United Noodles and have everything delivered on-demand by Instacart.
According to Mehta, the company chose Minneapolis as its 18th major market based primarily on a high volume of customer and retailer requests. "We received a lot of interest for our service from the community--both to use and partner with Instacart," said Mehta. "Those factors lead to an ideal market for Instacart delivery, and we look forward to servicing Minneapolis with the great mix of stores we have signed on as retail partners."
Originally launched in San Francisco, and since expanded into many other cities, Instacart has fundamentally changed the traditional grocery delivery space by connecting customers with personal shoppers who shop for and deliver grocery orders in as little as one hour. This eliminates the need for costly infrastructure such as inventory, warehouses and trucks.
Instacart's initial delivery area in Minneapolis covers the metro area including: Downtown, Dinkytown, University of Minnesota Campus, Edina, St. Louis Park, Uptown, Richfield, and Hopkins.
No Costco membership is required. Customers who are already members of The Wedge and Lakewinds Co-ops can enter their member numbers when they order via Instacart to ensure that purchases are applied toward their patronage refund.
Instacart has hired around 150 shoppers--about 100 of those part-time employees--to kick off its Minneapolis operations with more to come as the service grows in the area.
As a part of today's launch, Instacart has partnered exclusively with VMG Partners, an investor in branded consumer products, and three of its portfolio companies to offer customers in Minneapolis with free samples of healthy snack products. Justin's, maker of natural nut butters and organic peanut butter cups, is sampling its new Maple Almond Snack Pack. Bare Snacks, producer of all natural baked fruit chips, is offering bags of Simply Cinnamon Crunchy Apple Chips. Health Warrior, creator of snack and protein bars made from superfoods, is sampling 100 calorie Coconut and Chocolate Peanut Butter Chia Bars.
Customers go online to www.Instacart.com or open the Instacart mobile app on their iPhone or Android device, select their city/store, add items to a virtual cart, and then choose a delivery window (within one hour, within two hours, or some scheduled time in the future) and check out. An Instacart Personal Shopper accepts the order on his/her smartphone, uses the Instacart Shopper app to guide them through shopping, and then delivers the order to the customer in the designated delivery timeframe.
New customers can open an account at www.Instacart.com. The first delivery is free and future orders cost just $3.99 for two-hour delivery or $5.99 for one-hour delivery for orders over $35. The minimum order size is just $10. Instacart also offers Instacart Express – an annual membership that eliminates delivery fees for all orders of $35 or more. The cost is just $99 per year. For other FAQs, visit https://www.instacart.com/faq.