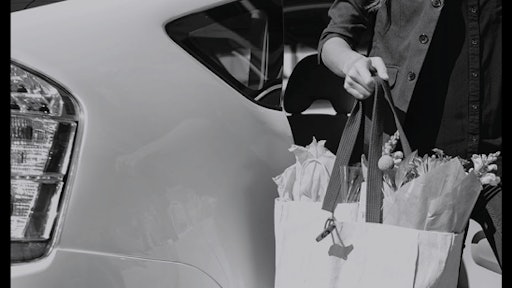 Jaime Jimenez, CEO of freight-moving company iContainers, headquartered in Barcelona, Spain, has suggestions for food delivery services in light of Uber's recent decision to end instant deliveries, as Food Logistics reported last month. Jimenez offered his suggestions in an opinion piece in Venture Beat.
Uber's decision indicates that the company's courier-provided meals posed a greater logistical challenge than the giant company anticipated.
If Uber couldn't do it, it's not hard to see why some of the other high-end courier startups like DoorDash and Instacart are struggling as well, Jimenez notes. He asks: Is it possible that, by making instant gratification a hallmark of the logistics industry, we are missing other less consumer-friendly but more profitable opportunities? Here are a few places the logistics industry might look as it considers its next wave of innovation:
1. Price transparency (and abolishing general rate increase)
The actual cost of shipping is one of the best-kept secrets in the world. When you're moving something large from point A to point B, whether it's a car or a thousand laptops, there are tons of hidden costs that even the most experienced players are estimating. The logistics industry in America is incredibly massive and competitive, accounting for almost 10 percent of the GDP. Yet for all that cash, it's really hard to account for where it all goes. That's because most carriers use what the industry refers to as the General Rate Increase (GRI) to determine prices in a way that leaves no choice for customers. The application of the GRI is somewhat inconsistent, usually due to low demand on a specific route or low margins due to overcapacity or high oil prices, but it often amounts to paying several hundred dollars more during a certain period of time. Since everyone in the industry applies the GRI, prices across the board are suddenly increased and there's not much customers can do about it.
2. Supporting small exporters
The number of independent players in the industry means that a lot of these firms' essential value boils down to who they know. They have relationships with customers who request quotes, and their reason to exist is to call up other middlemen to try and get a good rate. That's a really hard environment for small businesses, and particularly for small exporters and farms that don't have a ton of leverage to negotiate with. This makes it prohibitively expensive for them to seek out international markets where their goods can fetch a higher price. The logistics industry needs to come up with more solutions to the problems facing small exporters and businesses. One place we could start is by improving payment methods that make it easier to issue guarantees to smaller exporters, so they don't have to assume too much risk.
3. Bureaucracy and language barriers
A lot of people don't quite realize the number of old-fashioned barriers that still endure despite waves of technological innovation across almost every other sector. Logistics is not as exciting as building automated cars or rockets, but there's a lot that technology could do in the way of automation that could help small players navigate complicated bureaucracies and language barriers. Not speaking the right language makes it hard, if not impossible, to negotiate for yourself effectively; and the technology that does exist is still difficult for non-digital-natives to use. We must also work with governments to create policies that are friendlier to smaller businesses. This would be good for importers and exporting nations alike, since smaller manufacturers usually also offer products of a higher quality.
Innovation has a tendency to overlook the drier kinds of challenges that exist in industries such as logistics and shipping. That's probably why Uber decided to brand itself as "your own personal driver" as opposed to a company that "moves things and people from point-A to point-B." Logistics is a massive, $350 billion industry, but it's in dire need of a face-lift. From price-transparency to customs, translation, and paperwork, it's filled with unnecessary busy-work that discourages ambitious small to midsize firms and frustrates the technologically adept. By getting the little things right first, we can set our industry up to attain new heights.
To read more, click here.