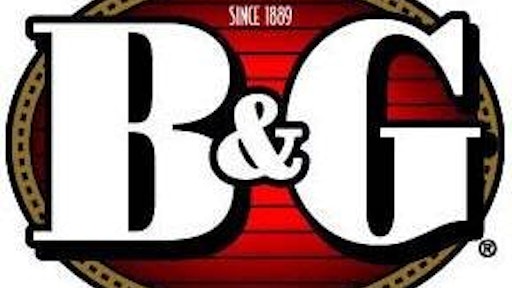 B&G Foods, Inc. has entered into an agreement to acquire the iconic Green Giant and Le Sueur brands, leaders in frozen and canned vegetables, from General Mills, Inc. for approximately $765 million in cash, subject to an inventory adjustment at closing. B&G Foods expects the acquisition to close during the fourth quarter of 2015, subject to customary closing conditions, including the receipt of regulatory approvals.
"We are thrilled to welcome Green Giant and Le Sueur to the B&G Foods family of brands. For over 100 years, Green Giant and Le Sueur have been providing consumers with great tasting, nutritious vegetables picked at the peak of perfection. We look forward to building on that rich history by offering new and innovative products that will respond to the needs of today's health conscious consumer," stated Robert C. Cantwell, president and chief executive officer of B&G Foods.
Cantwell continued, "Consistent with our acquisition strategy, we expect the acquisition to be immediately accretive to our earnings per share and free cash flow. In addition, the acquisition marks our entry into the frozen food category, which we believe will open many future growth opportunities."
B&G Foods projects that following a six to twelve month transition period, the Green Giant and Le Sueur brands will generate on an annualized basis net sales of approximately $550 million, adjusted EBITDA of approximately $95 million to $100 million and earnings per share of $0.60. Because the acquisition will be structured as an asset purchase, B&G Foods expects to realize approximately $137 million in tax benefits on a net present value basis.
The Green Giant and Le Sueur brands trace their roots to Le Sueur, Minn. in 1903, and the Minnesota Valley Canning Co. For more than 100 years, fresh and great-tasting Green Giant and Le Sueur vegetables have been grown and picked at the peak of perfection in the Valley of the Jolly Green Giant. Green Giant has been implementing sustainability into the business since 1929 when it introduced vacuum-pack technology, and Green Giant has plans to continue to become "greener" in the future.
B&G Foods intends to fund the acquisition and related fees and expenses with additional revolving loans and new incremental terms loans under its existing credit facility. B&G Foods has received financing commitments from Barclays Bank PLC, BofA Merrill Lynch and RBC Capital Markets. Barclays and RBC Capital Markets acted as financial advisors to B&G Foods.