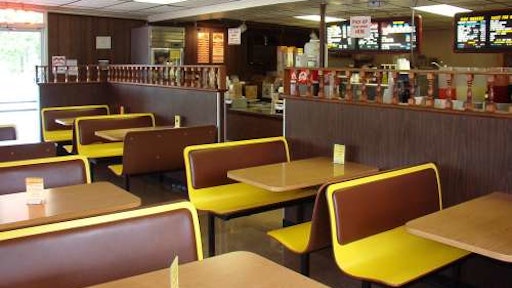 TMR, a market intelligence company based in the U.S., states that the global fast food market was worth $477.1 billion in 2013 and is expected to reach $617.6 billion in 2019, expanding at a CAGR of 4.4 percent between 2013 and 2019. Fast food alludes, as the name suggests, to food that can be arranged and served faster than traditional meals.
The foundations of fast food originate are in North America, where the trend is still universally popular. However, as indicated in this TMR report, Asia Pacific and Rest of the World are the quickest developing markets for fast food, because of the enormous population that resides in these regional segments. The propensity of a significant part of the population to adopt contemporary eating habits is a major driving factor for the quick development of the fast food market in these economies.
According to the TMR report, North American and European customers are moving towards more nutritious and natural fast food. They are worried about the additives being utilized in their fast food and are increasingly in favor of prefer the usage of hormone-free meat, natural vegetables, and organic cheddar, and clarity in the operation of fast food chains. In developing nations, individuals tend to look for low cost and ease of purchase, including factors such as proximity to sales channels. In the developing markets such as China and India, increasing purchasing power of buyers and developing inclination for eating out are predicted to fuel the interest in fast food in the next six years. Geographically, North America held the largest share of the worldwide market, closely followed by Asia Pacific in 2013.
Fast food is in huge demand in these regions and the driving factors responsible for this demand are the hectic lifestyle of individuals and their dependency on the convenience of restaurant food. There is a growing demand for fast food in the emerging countries in Asia Pacific, the Middle East, Africa, and Latin America, because of higher disposable income, favorable demographics and increasing adoption of the Western way of life in eating patterns.
The growing inclusion of natural, fresh food items such as fruit smoothies and salads by fast food restaurants is helping the fast food market grow among the highly health-conscious population of North America and Europe. This trend is particularly conspicuous in the U.S. and Germany. Some of the key players in the global fast food market are McDonald's Corporation, Yum! Brands Inc., Doctor's Association Inc., Dominos Pizza Inc., Burger King Worldwide Inc., Wendy's International Inc., and Jack in the Box Inc. For information, visit http://www.transparencymarketresearch.com/#sthash.5DBXy86C.dpuf
Editors Insight: The improved capabilities of supply chain management has played a critical role in the expansion of fast food. This market report serves as an important reminder that supply chain management service providers have an outstanding future, thanks in large measure to the technologies that supply chain companies have developed and perfected. Technology continuously evolves and supply chain companies are tasked with continuing to invest to meet the growth that they have largely made possible.
Today there are companies specializing in fast food supply chain management tools that have a global presence. These companies are growing rapidly and face their own set of challenges; mainly, the need for people knowledgeable about emerging software.
Supply chain management expertise cannot claim all of the credit for the growing fast food industry. The food processing industry has done an outstanding job understanding the rising consumer demand for natural and organic food. Many fast food menus today hardly resemble those of three years ago.
Another news story in today's Food Logistics newsletter reports an agreement between the U.S. and Switzerland to streamline the trade of organic food, a rapidly-growing food segment. The global growth of organic food also relies heavily on supply chain management capabilities.
Food supply chain companies have a lot of growth opportunity, providing they continue to invest in technology and are able to attract the talent they need to serve the expanding global food industry. 7-10-15 By Elliot Maras