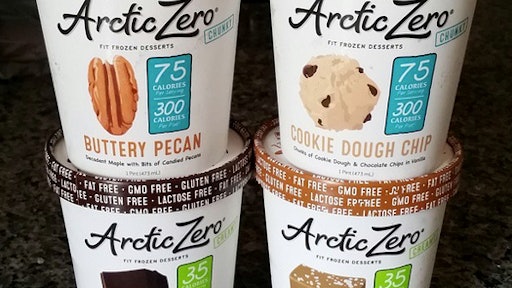 Small U.S. food manufacturers once toiled for decades to develop a critical mass of fans for their products. Now, an increasing number of privately-held players are going from garage to grocery store in fewer than five years thanks to an erosion of barriers to entry within the food industry, according to Reuters.
The trend is visible everywhere from gluten-free and organic foods to more traditional fare, according to interviews with half a dozen startups, as well as retailers and industry consultants.
Contract manufacturers have made it easier for small companies to produce goods inexpensively, while the reach of digital advertising allows them to target consumers without big marketing budgets, industry experts said.
More mass-market retailers want niche brands that shoppers view as healthier to drive traffic in stores, particularly as they face rising competition from natural food and specialty chains like Whole Foods Market Inc.
"It's never been easier in the history of food for a new organic company to get their products on shelves," said Arjan Stephens, executive vice president of sales and marketing at Nature's Path Foods. The privately-held organic breakfast cereal brand was founded in 1985 and took nearly two decades to gain traction with mainstream retailers.
In the ice cream business, for example, sales of some major U.S. brands have faltered. But one beneficiary is a little-known frozen dessert company called Arctic Zero.
The fat-free, lactose-free and gluten-free product originated out of a soft serve machine in a Temecula, California garage. Arctic Zero hit the retail big leagues in 2013 when it gained coveted space in the freezers of Kroger Co just three years after launch. It is now also available at Wal-Mart Stores Inc., Whole Foods and on Amazon.com Inc.
http://www.reuters.com/article/2015/05/21/us-usa-food-upstarts-insight-idUSKBN0O60FN20150521
Editors Insight: The growth of small processors marks a major change in the food and beverage industry, one that logistics and supply chain service providers need to be aware of. There is no question that small manufacturers are bringing a bigger variety of high quality products to the consumer.
There are several factors contributing to this change. This article talks about the role that contract manufacturing and digital marketing are playing. Another factor has been the role of the many local, state and regional economic development organizations that help small companies become established. There are also food development organizations – some of which are affiliated with universities -- in many states that assist in these efforts.
Several years ago it would have been nearly impossible for a very small company to get its products in a local supermarket chain. Today, such companies' products can be found in Walmart.
A recent article in Fortune Magazine reports that major food companies lost $4 billion market share last year as shoppers sought fresh and organic alternatives. Many of these niche products are provided by small startups.
Logistics and supply chain service companies have an opportunity to help these startups grow their distribution. 05-22-15 By Elliot Maras