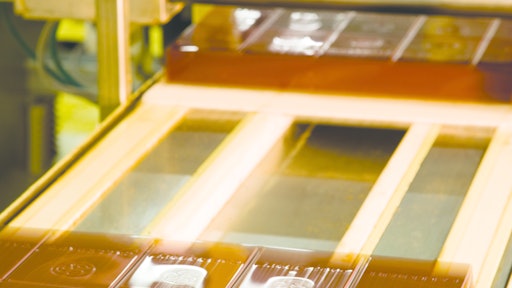 Swiss chocolate maker Barry Callebaut will expand its manufacturing in the U.S. with a $5.7 million deal with World's Finest Chocolate, a family-owned company, according to Reuters.
Barry Callebaut will acquire World's Finest's industrial chocolate manufacturing assets and lease space at its production site in Chicago. It will also supply all of World's Finest Chocolate's chocolate demand from its existing Chicago facility.
The Swiss company, which already has 11 factories in the U.S., said the deal would allow it to capitalize on growth opportunities with other customers in the region and add 25,000 tons per annum in production volume in the near term.