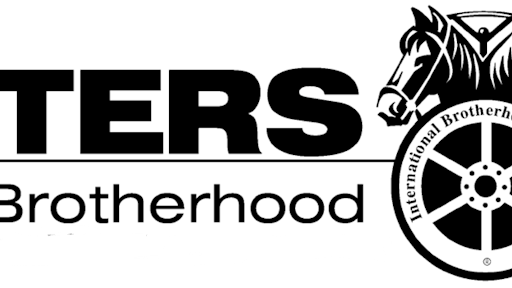 As Sysco attempts to overcome antitrust issues plaguing its proposed acquisition of US Foods, the transaction faces skepticism from elected officials, consumer advocates, food service establishments, workers and others, according to the International Brotherhood of Teamsters. Skeptics warn there may be no adequate remedies to protect consumers in an industry that, in the words of lawmakers on the Senate Antitrust Subcommittee, "touches every single American consumer who eats meals away from home."
Consumer advocates warn that the deal merging the top two broadline foodservice distributors – the only two with national industry footprints and national customers – would eliminate a significant competitor from the broadline industry and also reduce competition "in many regions, states and metropolitan areas (where Sysco and US Foods) are the primary rivals for this market," according to Food and Water Watch.
Last week, Sysco announced its plan to divest 11 US Foods facilities to Performance Food Group (PFG) in an effort to remedy antitrust concerns and secure FTC approval. Sysco currently operates 111 broadline distribution centers; US Foods operates 59. PFG, the potential buyer, is a distant third, operating just 24 full broadline facilities (another 10 of its facilities service only Italian eateries and pizzerias).
If the Federal Trade Commission (FTC) approved Sysco's proposed divestiture plan, Sysco would end up with 159 broadline facilities and PFG, at only 35 facilities, would become the second largest broadliner, the Teamsters noted. Further complicating the competitive landscape, PFG would be serviced by the former US Foods for an undetermined length of time, requiring ongoing government oversight and leaving PFG dependent on its largest rival which would remain in every market.
"It seems highly unlikely that the proposal would recreate anywhere near the level of competition that exists today," said Steven P. Vairma, Teamster warehouse division director. "On its face, the proposed fix seems unlikely to do much to reduce Sysco's dominance following the acquisition of US Foods. Even if the proposal included a few more facilities, it would still be a deeply risky experiment, one that could cost consumers and workers dearly."
For several months, knowledgeable lawmakers and antitrust authorities have expressed skepticism, both about the deal and possible remedies.
On Oct. 17, 2014, Senators Amy Klobuchar (D-Minnesota) and Mike Lee (R-Utah), the top two officials of the Senate Antitrust Subcommittee, sent a letter to Edith Ramirez, chairwoman of the Federal Trade Commission. In that letter, the Senators wrote, "This is a critically important merger because it has the potential to impact so many food establishments both large and small, and ultimately affect the prices consumers pay every time they go out to eat.
"We urge you to closely look at whether a regional competitor can be relied upon to counter any market power that Sysco and US Foods may achieve through the merger."
These concerns were echoed by Minnesota Attorney General Lori Swanson. In a Dec. 10, 2014 letter to the FTC, the attorney general noted that multiple restaurants in the state had expressed concern "that the merger of Sysco and US Foods will hurt competition … leaving them with fewer choices among distributors and potentially resulting in higher prices for consumers."
"It is questionable whether any amount of divestiture can recreate the loss of US Foods as a strong competitor in the broadline food distribution market," Swanson said.
Recently, on Jan. 22, the Capitol Forum, a publication that analyzes antitrust issues in mergers and acquisitions, reported that there is "significant uncertainty as to whether the contemplated divestiture package … is sufficient to position PFG (or any acquirer) as an effective national competitor."
"These concerns mirror those we've heard from our members," Vairma said." Faced with a risky merger and an inadequate remedy, we hope the FTC and the affected State Attorneys General use their legal authority to just say 'no.'"
Founded in 1903, the International Brotherhood of Teamsters represents 1.4 million hardworking men and women throughout the United States, Canada and Puerto Rico. The Teamsters Warehouse Division represents 8,000 Sysco members and 4,000 US Foods members.