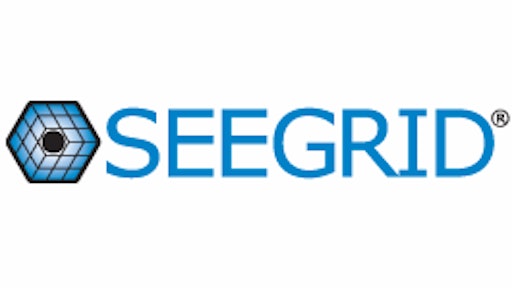 Seegrid Corp., a provider of robotic vision-guided automated guided vehicles (AGVs), announced DMLogic as the preferred integration partner for Seegrid Supervisor, network appliance installed on-site, which communicates with AGVs over WiFi.
For customers choosing to integrate Seegrid Supervisor with an existing software system, such as a Warehouse Management System (WMS) or Manufacturing Execution System (MES), DMLogic created a standard Application Programming Interface (API), providing a platform for capturing and exchanging tasks automatically with Seegrid AGVs. Automating transactions further improves return on investment and creates a seamless channel between the Seegrid Supervisor, customer's software system, and Seegrid AGVs.
The DMLogic API automates the exchange of task level information between a customer's software system and Seegrid Supervisor. Tasks are captured and queued for the disposition of the AGVs; once the movements are finished, notifications are automatically confirmed back to the host software system updating the task as complete.
"DMLogic is a market leader in warehouse solution consulting and our collective partnership provides an increased value proposition for customers," stated Jeff Christensen, Director of Product Development for Seegrid. "DMLogic's interface allows customers to fully integrate Seegrid AGVs with their chosen software system, improving overall facility productivity and efficiency and optimizing material flow and throughput."
Thomas Lee, president of DMLogic shared, "Seegrid automated guided vehicles are game-changing for companies of all sizes looking to incorporate flexible automation within their business. We are excited about this integration partnership which we believe further strengthens the caliber of future technological developments."