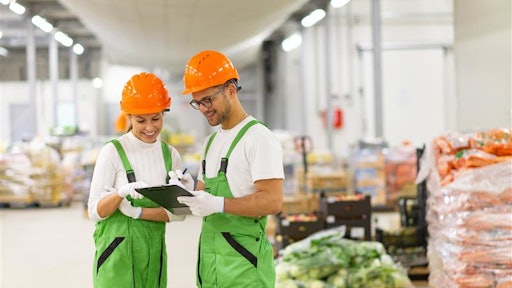 bnenin
Micro-fulfillment centers (MFCs), a highly recommended e-commerce strategy, is an effective way to meet the rising volumes, the changing geographical nature of e-commerce demand and the growing desire for same-day delivery. As per LogisticsIQ's latest market research study, the micro-fulfillment market is expected to have a cumulative opportunity worth $10 billion by 2026 with an installed base of 2,000 MFCs if the technology and concept remain permanent.
Year 2022 is going to be the cornerstone for the micro-fulfillment market touching a billion-dollar mark and setting the base for the future. It is expected that there will be one micro-fulfillment center for every 10th of U.S. total 40,000 grocery stores by 2030.
This post-pandemic market study is having a market analysis of more than 75 players, key technologies, targeted warehouse sizes and 20 geographic regions. Analysis is validated through 50-plus in-depth interviews across the value chain with components and technology providers, system integrators and manufacturers, grocery stores and end-user industry verticals. As per the study, the micro-fulfillment market will reach to 10 times by 2025 as compared to current market size.
Micro-fulfillment -- need of the hour
Industry giants have been driving the "best-in-class" e-commerce fulfillment strategy for the last decade. They are investing in cutting-edge robotics and automation for their customer fulfillment centers (CFCs) that are continuously redefining target productivity and service levels. But, these centralized fulfillment centers are situated far away from the city and have an additional transportation cost along with considerably more delivery time as compared to consumer's expectations, especially in grocery and food and beverage industry. Online grocery is already having a slim profit margin, and micro-fulfillment has the ability to increase its margin and make e-commerce accessible to a broader range of retailers because it cuts down major costs like
· The cost of storage, retrieval and picking (through automated MFC)
· The cost of the last-mile delivery (through hyperlocal placement).
· The cost of real estate (through condensing fulfillment centers down into MFCs).
That's why MFCs is a perfect solution for urban warehouses with an approximated size between 5,000-25,000 square feet that can meet the requirement of same-day delivery through in-store picking or multiple last-mile delivery options. It can even be deployed at backside of the retail store, malls or basements. A typical MFC system is having 1-2 aisles dry plus 1-2 aisles chilled, 5,000-8,000 totes 10-high storage to 24 inches x 2-deep, 2 decanting stations and 2-4 pick stations with each station picking at 700-800 UPH.
Top factors
· It is estimated that online grocery will contribute more than 10% of overall grocery sale in US by 2025.
· It is expected that consumers will continue with habit of buying online grocery developed during pandemic.
· Delivery option may vary as home delivery, in-store pick-up, curbside pickup, locker delivery etc.
· Urban warehouses with automation will be key to meet this demand with same-day delivery expectations.
· Delivery fee is the one of the key factors to decide the digital channel.
· Key to make online grocery business more profitable as compared to current scenario of either net loss or thin profit margin
MFC advantages vs. CFC advantages
· Low CapEx and TCO; Even OpEx model works quite well like pay per pick or RaaS
· Lesser time to build and install (4-8 weeks)
· Eliminates the requirement of conveyors
· Faster delivery for end-customer (same-day delivery)
· Low cost for labor (automated fulfilment) and better last-mile delivery (closer to end customer)
· Home delivery and in-store shopping, both options are open through in-store fulfillment
· Direct relationship between retailer and customer. No or minimum third-party involvement for this customer experience