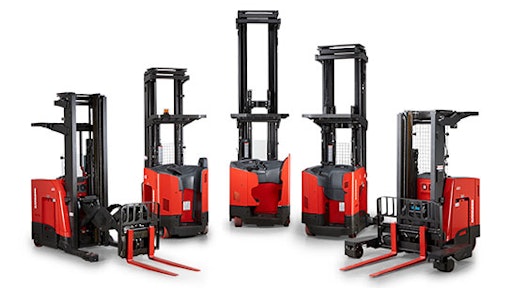 The Raymond Corp.
The Raymond Corporation will kick off its ninth annual Manufacturing Day event on National Manufacturing Day, Oct. 6-27.
"We're excited to shine a light on the incredible advancements happening in the material handling industry and hope to ignite curiosity and passion in the next generation of innovators," says Tony Topencik, VP of operations, quality, environmental health and safety at The Raymond Corporation. "It's crucial to recognize that there will always be a demand for skilled workers who play essential roles in keeping our supply chains running smoothly. We're dedicated to creating an environment where individuals can thrive and make their mark in shaping the future of manufacturing."
Key takeaways:
This online program will help teachers and students learn more about future careers in modern manufacturing. Students from schools across the globe will have the opportunity to learn about building skills for the future through a virtual manufacturing facility tour, highlights of industry technology and discussions with Raymond's associates and leadership team.
A virtual factory tour enables students to explore Raymond's manufacturing floor.
This virtual event is open to all middle and high school students globally via teacher registration.
A technician spotlight will showcase two Raymond solutions and support centers from across the United States.
Students will see industry technology showcasing the future of manufacturing.
"Raymond's commitment to innovation and nurturing the next generation of leaders in manufacturing helps ensure that they have the tools and resources required to make a positive impact on the supply chain," says Randy Wolken, president and CEO at Manufacturers Association, founder of National Manufacturing Day. "We are proud to be part of their journey as they continue to drive progress and shape the future of this dynamic industry right here in the heart of New York state."