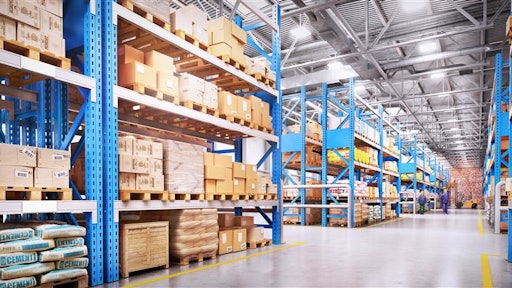 sveta - stock.adobe.com
Damotech launched DAMO CARE, a full-service pallet rack safety program that helps warehouse managers implement and manage their company-wide rack safety program with rack inspections, routine assessments, employee training, maintenance planning, asset protection, rack repair and management software.
"DAMO CARE helps our clients proactively navigate the challenges of overseeing a safety program by ensuring a smooth and stress-free process. It allows companies to focus on running their business while we take care of rack safety," says Eric Naaman, president and CEO of Damotech.
From ProMat:
By leveraging the cloud-based

Damotech

Platform, leaders get real-time insights.
DAMO CARE is an all-encompassing solution providing a structured approach to warehouse rack safety. It is rooted in

Damotech's

Rack Safety Flywheel

, a proven framework that outlines the founding principles that help companies establish a comprehensive and effective safety program.

DAMO CARE provides access to a team of rack safety experts and engineers across the United States and Canada.
"By embarking on the DAMO CARE Rack Safety as a Service solution, companies can protect their workers and assets while simplifying their safety management process," says Marc Rousseau, VP of national accounts and strategic partnerships.