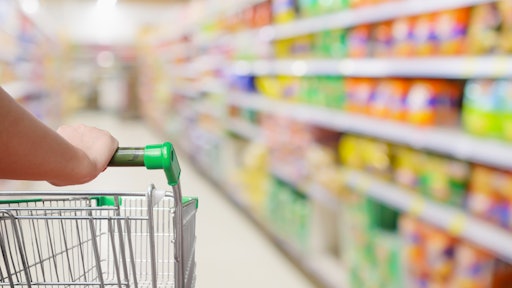 Piman Khrutmuang - stock.adobe.com
FoodX Technologies announced its entrance into the U.S. market with the goal of delivering e-commerce profitability for U.S.-based grocers regardless of size. To lead its entrance into the U.S. market, FoodX has appointed industry veteran PJ Stafford to the newly established role of VP Business Development. The announcement further extends FoodX's presence in the international marketspace as the company continues to grow.
"With the U.S. grocery market projected to surpass $700 Billion across 38,000 stores by the end of 2020, and online grocery reaching over 20% of total grocery sales by 2025, the U.S. represents a significant market opportunity for FoodX and is our next logical step on our growth journey," said Peter van Stolk, Founder and CEO of FoodX Technologies. "I am thrilled that PJ will join the FoodX family. He is a business leader with the experience and entrepreneurial drive to build the FoodX business and establish partnerships in the U.S. market. We are confident in PJ's abilities to lead our U.S. business development program and look forward to continuing to expand our international footprint and grow our customer base."
With deployments at large scale retailers like Walmart Canada and Carrefour Group, as well as a mid- sized retailer Meridian Farm Market, the FoodX end-to-end eGrocery Management Solution (eGMS) can be tailored to meet the evolving needs of grocery retailers and changing consumer expectations. Scalable and customizable, FoodX delivers a holistic user experience with everything needed to effectively operate online grocery fulfillment for grocery retailers of any size whether fulfilled in the back of the store, at a Dark Store, or at a central fulfillment center.
Mr. van Stolk continued, "We see tremendous potential in the U.S. market to bring our sustainable solution to grocery retailers of all sizes in the U.S., and to provide them with the profitability, transparency and convenience that they need to compete in the on-demand world and increase profit margins."
Mr. Stafford commented, "FoodX is the leader in end-to-end eGrocery Management Solutions, and I am excited to help drive its international expansion in this new role. I believe strongly in the company's mission to deliver profitable unit economics to grocers, with sustainable and innovative practices. FoodX's eGMS enables grocery retailers to wean themselves from an overreliance on marketplace providers and regain direct control of their customer relationship and customer experience."