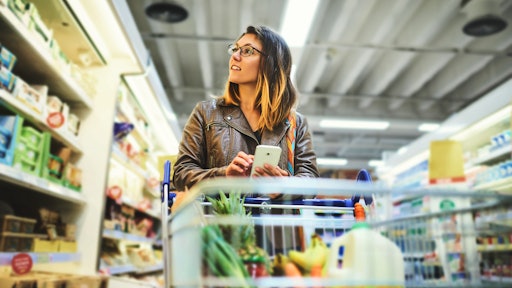 Getty Images
Relationshop acquired Stor.ai to empower regional grocers with a unified icommerce platform, combining operational excellence with data analytics and omnichannel engagement capabilities to increase transactions, enhance loyalty and grow sales.
The new entity will be called Stor.ai, a Relationshop company.
This acquisition gives retailers the ability to advance beyond e-commerce to iCommerce, says Galen Waters, CEO of Relationshop.
"The 'I' represents the tenets of our enterprise solution: intelligent data, individual engagement and integrated shopping. We believe that for regional retailers to compete with WIKA (Walmart, Instacart, Kroger, Amazon), they need a technology solutions partner and unified technology platform that drives all commerce– that's icommerce. By merging the Relationshop shopper engagement and personalization suite with the ecommerce and fulfillment platform of Stor.ai, our clients will be able to provide a transformational and frictionless digital shopping experience to their customers, that drives both online and in store activity," Waters says.
From Winsight Grocery Business:
Relationshop's digital experience platform offers grocers true omnichannel engagement and personalization tools for health and nutrition, loyalty and rewards programs, email and SMS marketing, digital circulars and data analytics of online, offline and hybrid customers.

Waters will be the CEO of Stor.ai.
"By combining the two product offerings, we will be able to provide regional grocers with a one-stop commerce solution that includes deep engagement and customer insights," says Stor.ai CEO Mendel Gniwisch. "For regional chains, it is critical that we offer a cohesive shopping experience beyond what can be achieved thru bespoke third party integrations or external marketplaces."