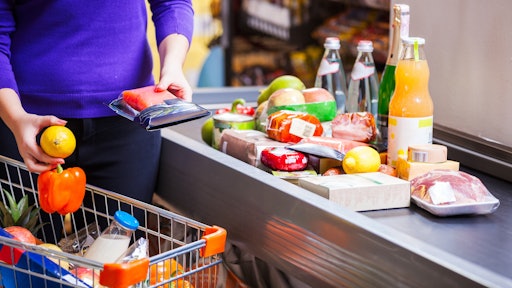 Andrey Bandurenko - stock.adobe.com
This holiday season, 70% of consumers to a Phononic survey say they will buy most of their groceries for holiday meals and/or holiday parties in-store, yet 84% of retailers still expect their online grocery delivery and curbside pickup operations to increase in the next year.
"Given the explosive adoption of curbside pickup and last mile delivery over the last few years, it's clear that online grocery shopping is here to stay," says Dana Krug, SVP and general manager at Phononic. "Yet there are challenges that our industry report highlights – notably, concerns around food safety, consumer trust and consideration in sustainability within the industry from both sides – that show there is an opportunity for retailers to strengthen business with their online delivery and curbside pick-up. With cold chain technology slated to be a multimillion-dollar investment for nearly a third of retailers over the coming year, identifying more sustainable technology such as solid state cooling can offer game changing results for both retailers and customers. Solid state cooling also checks the sustainability box for retailers, providing a non-toxic, low carbon footprint option that doesn't use harmful Global Warming Potential (GWP) refrigerants. Implementing changes such as this has the potential to revolutionize the industry."
From Phononic:
89% of retailers admit they are concerned about keeping their curbside pickup food fresh and/or frozen while waiting for pickup this holiday season, acknowledging a lack of equipment and tech needed to address this problem.

Nearly 60% of retailers said they need to be able to better put produce, meat, dairy and frozen items in cold boxes while shopping.

67% of retailers are planning to spend between $500,000-$1.5 million on cold chain technology and/or fulfillment next year.

53% of retailers are very concerned about keeping shelves stocked and being able to keep prices where they are vs. raising them.

88% of retailers are concerned about staffing for all departments, including management of curbside pickup and delivery.

70% of consumers say they consider sustainability, such as delivery, when it comes to groceries and grocery shopping.
Nearly 100% of retailers say, as an industry, they need to come up with better sustainability initiatives beyond packaging.