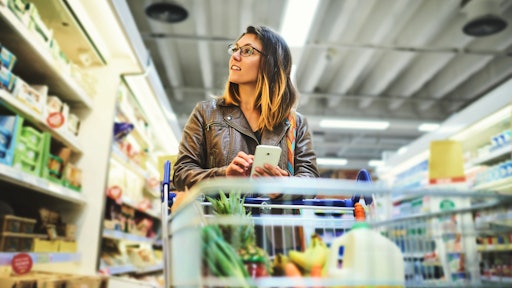 Getty Images
Events incubator, Connectiv, the owners of Manifest, launched Cumulus, designed to gather the entire ecosystem of innovators, investors and industry leaders set to change the future of food.
The event, scheduled to take place April 17-19, 2023, will offer learning, collaboration and world-class networking opportunities at The Venetian Resort Hotel in Las Vegas.
"Cumulus will bring all aspects of the industry together at a time when collaboration, innovation and education are crucial for the industry and the world," says Rebecca Sausner, co-founder and general manager of Cumulus. "Cumulus exists to catalyze the global food industry by bringing together a never-before assembled group and helping them meet each other."
From PRWeb:
Founders and C-level executives from startups like Babylon Microfarms, Smallhold, Monarch, Kea, Gelatex, FarmWise, TurtleTree and Lettuce Grow, among more are on board to participate.
From the venture capital community, investors from Astanor, Bain Capital Ventures, Syngenta Group Ventures, Planet Fund, Bread & Butter Ventures, Bloom8 and more will be on the agenda.
Industry experts from L.E.K. Consulting, Agritecture, the Center for Advancing Retail & Technology, Boston Consulting Group and more will contribute their thought leadership.
"We are thrilled to be developing such an engaging agenda," says Avi Mallinger, VP of content at Cumulus. "This is a unique opportunity to forge cross-sector conversation and collaboration across previously siloed parts of the food ecosystem."
Go to https://cumul.us for more information.