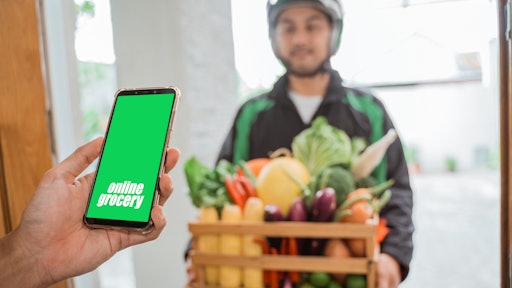 Odua Images - stock.adobe.com
Consumers prefer door-to-door delivery and are continuing to take advantage of delivery services, despite the world returning to normal, according to an Onfleet survey.
"While people are still going to brick-and-mortar stores, our survey shows that consumers are hopeful stores will provide them with delivery options. This highlights a sea-change in buyer behavior and demands for retail delivery. The widespread appeal of delivery was just nascent a few years ago, but now it's the preferred choice of American consumers," says Khaled Naim, Onfleet's co-founder and CEO. "If they haven't done this yet, retailers in all industries need to look at their delivery strategy to see how they can expand market share to meet consumer demand."
From PRWeb:
61% of Americans prefer shopping at retailers, including restaurants, grocery stores, pharmacies and/or cannabis dispensaries that offer delivery over businesses that don't.
66% of Americans with household incomes above $100,000-plus annually prefer shopping at retailers that offer online delivery, compared to 58% of those with household incomes under $100,000. Americans with children under 18 at home are significantly more likely to prefer online delivery.
Nearly half (48%) of American consumers had groceries delivered during the pandemic and have continued with the habit, and more than half (51%) said online grocery delivery is generally a positive experience.
The survey found that nearly half of Americans (46%) would be willing to pay higher delivery fees for online purchases if a company has initiatives to offset their carbon footprint.
"The pandemic dramatically increased how much American consumers spend online, and shifted how they do their grocery shopping, in what may be a permanent shift. Ordering online groceries rather than heading to the market in-person was a literal life saver for many during lockdowns. Now, as life gets busier again, our research is showing that people continue to enjoy and appreciate in-home delivery," Naim says.