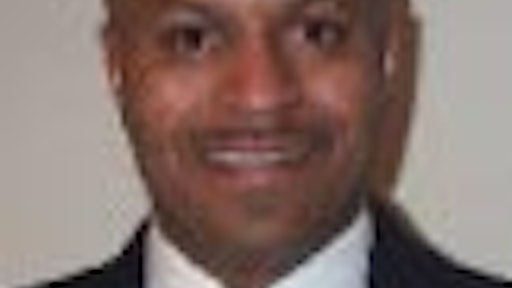 You've been in the food and beverage industry for a number of years, all of it in some logistics capacity. During that time, what have you seen as the major changes, specifically with regard to warehousing and transportation?
Dubose: Shippers, suppliers, carriers and our customers are all increasingly becoming much more sophisticated. This change is largely driven by all the new technologies available and the need for increased supply chain visibility and security across all channels.
Not too long ago, product damage was costing PepsiCo more than $20 million a year. Your session at the Warehousing Education and Research Council (WERC) Conference earlier this month dealt with reducing product damage, and you were key in developing the company's Internet Learning Module for damage prevention. What else has PepsiCo done to address the problem, and how can other companies apply PepsiCo's lessons to reduce in-transit damage in their own logistics operations?
Dubose: PepsiCo is an industry leader in the efforts to reduce product damage. We have taken several innovative approaches to reducing damage throughout our supply chain.
Firstly, we have chosen to partner with our key constituents within the supply chain—our dunnage suppliers, our truck carriers, the railroads and our customers—to design our pallets, storage, loading diagrams and training in such a way as to maximize the probabilities that our "lading" will arrive damage-free to our customers. Our Internet Learning Module is customized around PepsiCo systems and its environments, and it is used for all new hires and as refresher training when it is needed.
Secondly, we have reached out to other industry leaders, such as Kraft Foods, with which we have networked and shared best practices around damage prevention. Damage prevention best practices are no longer viewed as a competitive advantage by individual corporations but as an industrywide imperative to satisfy all of our collective customers.
Additionally, we have implemented a reverse logistics program that allows us to have greater visibility over our over, short and damage (OS&D) shipping exceptions and the ability to react to trends quickly.
Finally, we have implemented StarfleeTPM, which is an internal quality/productivity system that helps to drive our continuous improvement efforts.
PepsiCo is the third largest food and beverage company in North America. How has PepsiCo distinguished itself in the world of logistics?
Dubose: PepsiCo has one of the best logistics/supply chain teams in the industry. We provide world-class training and exposure to all our teams and associates in addition to leveraging our "inclusion" initiatives to bring in a wide diversity of talent that ultimately leads to better decision making and quicker implementation of our corporate strategic goals.
Between its Pepsi-Cola, Frito-Lay, Gatorade, Quaker Oats and Tropicana divisions, PepsiCo offers a diversity of products that includes more than 100 different brand names, and its headquarters, plants, warehouses, co-packers and other operations are scattered around the country. How do you put them all together to create a single, solid logistics foundation on which to store and move them all?
Dubose: PepsiCo and its individual divisions each leverage the strength of two dynamic warehousing and distribution systems. We use both the traditional "Big Box" model and direct store delivery (DSD) model to meet the unique needs of our individual customers.
PepsiCo and its divisions ship product to so many different retail and foodservice venues around the world, including to nearly 170 foreign countries, using so many different modes. What unique challenges go along with handling logistics in that environment, and how has PepsiCo addressed them?
Dubose: PepsiCo ships to a wide array of customers in different venues, both domestically and internationally. We use long- and short-haul trucks, the railroads and ships. We have formed specialized teams that are responsible for focusing specifically on each of those unique venues, modes and customer requirements and addressing potential concerns or problems as they arise. This strategy has allowed us to more intimately understand the requirements that each presents and to be able to meet and exceed those requirements for every shipment that we send.
And finally, what is it about your job that keeps you up late at night?
Dubose: Though there are several things about my job that keep me up late at night, trying to figure out how we can continually get better and provide even higher levels of customer service and increased value for our customers would be first and foremost.