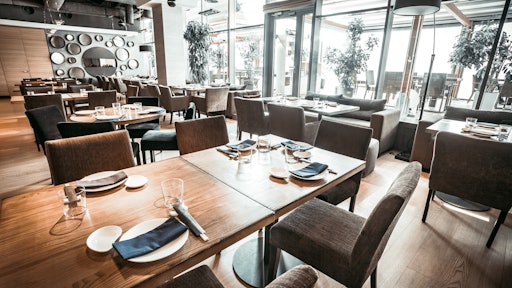 Goinyk - Adobe Stock
Crave Hospitality Group closed a $7.3 million seed funding round led by StageDotO, a venture capital firm that focuses on early-stage companies and provides the growth capital, guidance, and infrastructure they need to reach success. Other contributors include Meridian, Idaho-based investment firm and real estate developer Capital Eleven and undisclosed individual investors.
Crave plans to use the funding to build pre-opening teams for the next four Crave Collective facilities opening in 2021, followed by 10 more in 2022. Locations include Salt Lake City and Provo, Utah; the Dallas-Fort Worth metroplex; Mesa and Chandler, Ariz.; and Denver, Colo.
"We are excited to scale this concept across the country," says Mike Self, General Partner of StageDotO Ventures. "Consumer demand for restaurant delivery has been rapidly growing for the past five years with the pandemic only accelerating this trend and expanding the customer base. Crave has brought together a collection of top chefs and restaurateurs on one platform to provide an elevated experience that is well-beyond that of third-party delivery companies. The result brings the restaurant dining experience into your living room like never before."
"We are a hospitality-focused company powered by a proprietary technology suite, order bundling across our multiple restaurant partners, and a dedicated fleet of employee-drivers who power the customer experience much the same way a waiter or waitress would do in a restaurant," says Crave Co-Founder Devin Wade. "This allows us to meet the exacting standards of our restaurant partners, build customer relationships for them, and create operating efficiencies across the board - all of which are important for profitability. The consumer reaction, evidenced by higher order values and repeat order volume, has certainly exceeded our expectations."