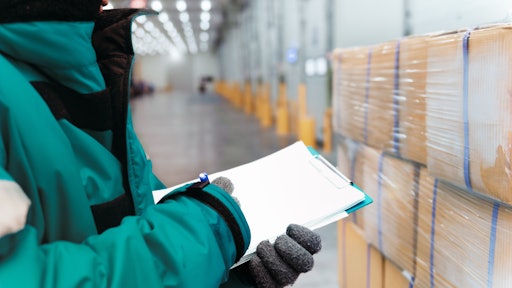 AdobeStock_252296405
Warehouses, supply chain facilities and distribution sites are intimately connected environments where delays along even a single step of operations can compromise schedules, derail deliveries and damage revenues and reputations. This is especially true when it comes to the door solutions used in these facilities, for inefficiencies in the opening, closing, cycling and scheduling of a warehouse door can lead to unplanned downtime and compromised security protocols.
Within the warehouse and supply chain industry, any sort of unplanned downtime or security risks can be remarkably detrimental to ongoing business. Identifying the proper door operator solution enables swift and schedulable transport while keeping assets contained and controlled. This focus on security and efficiency is of the utmost importance, however, many warehouse managers and supply chain decision-makers may not know much about their door operators, but the razor-thin margins of supply chain management mandate the extraction of new advantages wherever available.
There are valuable efficiencies to be unlocked by optimizing warehouse door operations that will help warehouse managers keep pace as automation assumes tasks previously done manually. With the global warehouse automation market expected to double within the next few years, warehouse managers and supply chain decision-makers must address, unlock and implement these latent efficiencies in order to avoid leaving money on the table. The cost of inaction can be steep.
Eliminating human error and working against wear and tear
Warehouse throughput is a critical profitability metric, and facilities naturally have high expectations for the timeliness of their performance. While downtime can be scheduled to accommodate equipment maintenance, system updates or any other temporary interruption, unplanned downtime that disrupts throughput is unacceptable. Key contributing factors to unplanned downtime are human error and insufficiently robust equipment, both of which can both be remedied in part with improved door operation.
In an environment with as many moving parts as a warehouse, workers losing focus, missing an assignment or simply slipping up on scheduling are viable situations. However, by automating the door operation process, warehouse managers can eliminate certain risks of human error and mitigate operational hiccups. Equipment can simply do rudimentary manual tasks more efficiently, effectively and consistently than humans can over the lifetime of a warehouse, so forward-thinking readers should look to door operators that have some level of programmability and intelligence built in.
Integrating door operator solutions that are more intelligent than manual operation of the past not only allow for increased efficiency and smoother cycling, but also allows the possibility to assign settings regarding cycle speed, cycle frequency and door open height, critical settings in regard to throughput and energy efficiency.
The second source of unplanned door-related downtime is wear and tear or malfunction of door operator equipment. Traditional door operators are engineered to last quite a while, but scheduled preventative maintenance is essential to preventing downtime. As an example, if it has been years since a solution was installed, it could be very likely a V-belt or roller chain requires replacement. These components play a basic, yet critical role in door operation, as a V-belt is what transmits power from the operator's electrical motor to its frame and a roller chain is what is used to raise and lower a door. Investing in more robust iterations of these parts is a worthy pursuit because they are not only longer lasting and higher performing, but also more secure. For example, while traditional belt drive operators use a #410 or #48 roller chain, similar to that of a bicycle chain, more reliable operators use heavy-duty internal sprocketing and #41 roller chain to prevent operator backdriving, which can occur if an intruder tries to manually lift a closed door.
Continuous duty motors are another piece of the door operator puzzle that can diminish short segments of unplanned downtime. Opting for more robust door operator solutions decreases the risk of unplanned downtime and helps ensure business continuity.
Safeguarding product and personnel
While reducing downtime is critical for throughput, the importance of site security cannot be overlooked. A door that is difficult, time consuming or even just annoying to use is a key security vulnerability, especially for warehouse sites storing valuable assets, and in the eyes of warehouse managers, every asset is valuable. From the outside, a closed warehouse door is an obvious deterrent to intrusion, but that means any time a door is left ajar, risk is introduced. If a site relies on an outdated door that is difficult to close or engage with, personnel are unlikely to open or close the door every single time they need it, as the inconvenience of opening and closing may lead them to simply leave it open all the time. This behavior literally leaves the door open for unauthorized access to a site. An efficient door operator eliminates intermittent moments of security vulnerability by removing the need for an individual to manually operate it.
The security of personnel is another important factor in door operation as doors can be quite large and dangerous if operated recklessly. As warehouse managers search for door operator solutions that open and close faster, it is also key to find a solution with soft-start and soft-stop technology so that their newfound speed doesn't compromise employee safety or the integrity of the door system. Robust materials also contribute to staff safety, as the risk of a chain or belt breaking while a door is in use is reduced.
Historically a manual operation handled by hardy staff, the warehouse door has become yet another aspect of business that can be improved through automation, as long as the appropriate goals are prioritized. These include removing the risks of human error and product deterioration and optimizing security and safety of both product and personnel. Warehouse door operation may not be something many managers consider, but if they are to extract every efficiency from their space, identifying the best possible way to open and close that space is certainly a good place to start.