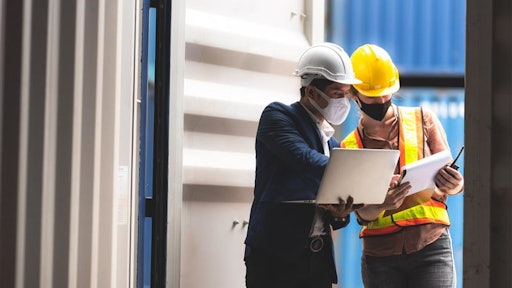 chokniti - stock.adobe.com
Growth in online grocery shopping has triggered demand for new U.S. cold storage space, spurring 3.3 million square feet of speculative development, up from just 300,000 square feet in 2019, according to a new report from CBRE.
"Many of our pandemic-era shopping practices have become normalized," says John Morris, CBRE president of industrial and logistics in the Americas. "Just as e-commerce spending has driven a need for warehouses, increased online grocery shopping has increased the need for more cold storage space."
From CBRE:
Overall, online penetration of total grocery sales reached almost 13% in 2021, up from just 3% in 2019.

CBRE estimates the U.S. cold storage footprint to be approximately 225 million square feet, with a vacancy rate that mirrors the overall industrial sector at a historically tight 3.1%.

New entrants are faced with a challenging market to navigate not only because of high construction and operating costs, but also complex user requirements increasing the risk of not securing a tenant before completion. Among the additional costs entailed in cold storage construction are insulated metal panel installation, refrigeration equipment, blast freezing and fumigation and installation of premium concrete slabs and under-floor heating.