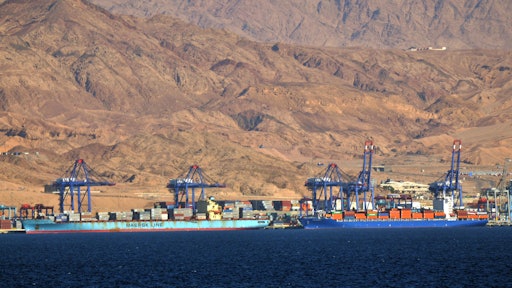 Rafael Ben-Ari/stock.adobe.com
The supply chain takes another hit, with a tragic accident in Jordan that resulted in at least 12 reported deaths and 251 others injured. Unfortunately, a tank filled with chlorine gas fell from a crane during transportation to Djibouti, allowing clouds of the gas to escape. Additionally, grain silos are prominent in the surrounding areas. Measures were taken to ensure the area's grain supply remained uncontaminated, resulting in halted work and thorough inspections. The port is a major transit route for imports to and exports from Iraq, due to its location at the north side of the Red Sea. 
Our thoughts are with the family members and survivors. 
Per Reuters: 
A video posted on state television's Twitter page showed a storage tank falling from a winch and slamming into the deck of a ship, followed by yellow-colored gas rising into the air as people ran away.
Health ministry officials said they expected only a handful of people to remain hospitalized by Tuesday.