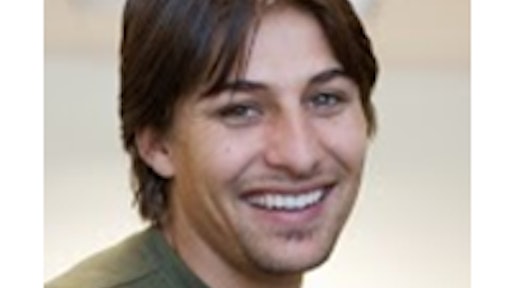 The relationship between man and machine in supply chain management can be measured by efficiency. The latest docking equipment available today allows for workers to collaborate with machinery in a time-sensitive and quantity productive manner. Docking design and equipment can show positive influence on production flow. Efficiency doesn't only refer to supply results, however, it can refer to the various performance factors associated with the equipment. Additional performance factors to consider are food/material safety as well as health safety. Quality is what increases supply chain efficiency. Take a deeper look at how docking equipment quality produces justifiable results for everyone
Upgrades
Upgrades to your current docking equipment can be costly; however, it is simply an investment for a greater future performance. Looking at the docking door and the dock leveler for example widening the doors will decrease the challenge of loading wide material into your facility. The same concept applies for making your doors taller; however, when you are focusing on upgrading your doors you inevitably want to focus on your dock leveler style and design. There are many designs to choose from that may be more or less efficient for your production time. Here are a few types of levelers that work wonders for specific cases:
Hydraulic—heavy/large load efficient enhances performance through convenient button operation.
Solar—cost effective, as it has zero power supply requirements other than green energy
Mechanical—entails no manual lifting.
Safety
Loading dock safety is of utmost importance. There are several ways to avoid loading dock related accidents which would interrupt work flow or damage goods and more importantly cause bodily harm to employees.
Vehicle Restraints—keep trailers from rolling away from warehouse loading docks. Without the proper vehicle restraints a trailer can potentially harm individuals or productive at the right time. For instance, if employees were unloading material at the exact time that a trailer strays away from the loading station, this employee can strain a muscle, lose balance, and break a bone or most likely damage material.
Dock Performance
Poor docking equipment and design will ultimately result in bad dock performance. One popular and major complication associated with poor dock performance is "dock shock," which can cause long term back and neck injuries due to the shaking that occurs when lift truck drivers cross over gaps on traditional dock levelers. Therefore, granting dock levelers to be one of the most important upgrades to focus on for an increase in supply chain efficiency. Every little factoring piece, makes for a greater whole.
Food Safety
Food/material safety can be achieved in good dock levelers as well. The key is to invest in a leveler with a tight perimeter seal to avoid contamination such as debris and dirt. Other important pieces of equipment include:
Dock

seals/shelters—What dock seals and shelters provide are sealed separation between the clean facility on the internal environment and the dangers of the external environment during transportation.

Dock

Doors—It goes unsaid that the seal on dock doors are vitally significant to control contamination in normal, mild, and extreme weather conditions. The latest docking equipment available comes with compression seals encompassing perimeter zones. This beneficially results in the prevention of food-borne illnesses, contamination and more.
In today's world quality docking equipment is essential for shipping any product, especially food. Companies such as Pentalift Equipment Corporation offer the latest docking equipment that can be tailored for any company. Visit their site for more information.