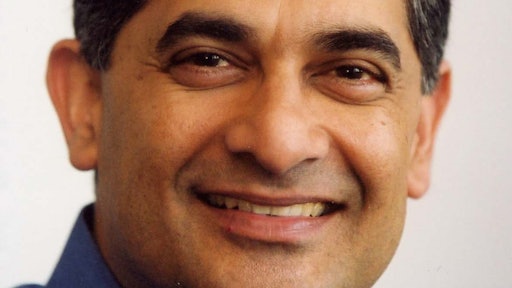 Its evening time and you are sitting at a restaurant. You have already given some thought to what you going to eat for dinner. You are about to order when suddenly another waiter briskly walks by you with a sizzling platter of steak in hand. What happens next? Yes, you know it – you end up ordering that steak. Don't deny it; it happens to all of us!
A similar phenomenon is occurring in foodservice distribution industry. The sizzle in this case is enterprise mobility i.e. sales reps equipped with smart phones or tablets and cool enterprise mobile apps to be used anytime anywhere. And steak of course continues to be a foodservice distributor's existing customer relationships backed up by their superior customer service.
Executives in foodservice distribution industry are quickly adding this sizzle to their enterprise. They are aiming to leverage information at the point of action to help faster, more informed decision making, increase productivity, provide a richer customer experience and clearly differentiate themselves from their competition.
Prep for sales calls
With yesterday's technology, sales reps had to spend quite a lot of time preparing for sales calls on any given day. Now, with enterprise mobility, they can be confident in having access to the latest information on pricing, order status, inventory on hand, past order history, open AR balances, new product offerings and other related information - all at their fingertips, and accessible from their car, a coffee shop, or even the customer's parking lot.
Sales calls with mobile advantage
At the customer meeting, sales reps can share the latest information on their mobile devices and respond to requests immediately without having to delay decisions. It is also easy to upsell and or cross sell to better serve customer needs. Sales orders can be entered quickly, and product availability and delivery date can be confirmed on the spot, helping customers cut down the cycle time.
Customers are hard pressed to ignore such a rich experience and they will want to do more business with you.
The secret sauce
The trick to enterprise mobility is to have it well integrated with your ERP solution. Additionally, it is important to have an enterprise-class mobile platform in place to cost-effectively manage the various device types (e.g. iPad, Samsung Galaxy, RIM), and easily deploy and or upgrade enterprise apps while ensuring high corporate data security.
This approach is similar to what a CIO who recently bought both SAP ERP and mobility solutions together told us – "First we will lay the foundation, and then we will mobile-enable our on-the-go workforce." Certainly words of wisdom for all to follow.
Today, proven mobile platform and apps are in place to help foodservice distributors of any size unwire their sales force and achieve a higher degree of customer stickiness and share of wallet.
The sizzle always sells the steak!