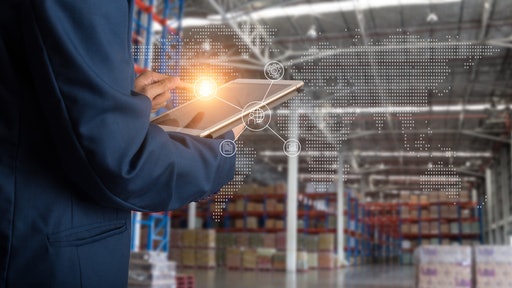 Getty Images
In today's world where everything is interconnected, warehouse managers are increasingly searching for innovative new solutions to augment their operations. As a result, telematics solutions are rapidly becoming must-have technologies in warehouse environments, acting as a vital piece of the technology ecosystem puzzle. By automating material handling equipment (MHE) processes and providing real-time visibility into operations, telematics solutions are empowering warehouse and supply chain managers to achieve digital transformation and overcome their greatest challenges through powerful data.
There are three ways telematics solutions can be leveraged to optimize warehouse operations and foster sustained success.
1. Empower an understaffed workforce
Labor shortages have wreaked havoc on supply chains, with the warehouse and transportation industry reporting a record 490,000 job openings in July. With staffing anemic, many organizations are turning to telematics to fill in the gaps.
Telematics solutions allow managers to make the most out of their workforce even when understaffed, by understanding usage of equipment to manage labor accordingly. Through data analytics, managers can see exactly how many individuals are needed on a day-to-day basis to meet productivity goals. They can also monitor equipment performance to determine which employees are most effective on different pieces of equipment. With this unit utilization information, managers can then design schedules across multiple facilities to ensure they are strategically applying employees and equipment to reach productivity targets. Employees feel supported, not overworked and warehouse operations can continue unimpacted by labor shortages.
2. Prioritize day-to-day and long-term safety compliance
Safety should always be the No. 1 priority in a warehouse setting, but telematics solutions allow managers to digitize how they protect employees for greater results. Telematics programs require daily completion of OSHA safety checklists on all MHE before they can be operated, creating accurate record retention around safety inspections. Telematics' advanced access controls can manage employee access to equipment, meaning an associate only trained to drive a rider pallet jack will be unable to illegally operate a forklift.
They can also measure impacts and near misses to provide insight into associate performance and help inform which trainings are needed to close the gap in safety. Two-way messaging when equipment is not in use also allows operators to communicate potential safety issues with management in real time. The latest solutions can even automatically alert safety managers to potentially high-risk activity and allow for manual override.
3. Automate and streamline MHE processes
With the ripple effect of supply chain disruptions, increases in warehouse volume and an unstable workforce, it can be far too easy for mundane tasks being overlooked. However, these MHE processes are often the backbone of warehouse operations.
From safety checks and scheduled preventative maintenance to payroll and employee certification tracking, telematics solutions automate MHE processes within a single device, removing the need for paper tracking or human intervention. The time previously spent manually compiling operator information for compliance audits can be redirected toward activities that directly impact warehouse success. And, with maintenance automatically scheduled, dangerous and costly breakdowns can be avoided, extending the life of equipment in the process.
Getting started with telematics – setting warehouses up for success
Through an open API, telematics solutions can be easily integrated with existing infrastructure, including labor and warehouse management systems. However, as with all technology implementations, the process isn't as simple as "plug in and go" but with the right approach, integration can be completed smoothly.
First, consider which telematics solution is right for your company's goals. When researching products, be sure to ask yourself:
· How large is your facility?
· Will you be applying the solution in multiple sites?
· Do you require remote capabilities?
· What existing technology do you have in place?
· What data is most important to your business?
Once a telematics solution is selected, it is critical to put a change management plan into action that includes clear productivity KPIs and a set schedule to reach them. This ensures all decision makers are aligned on what a successful return on investment looks like to manage expectations. It can be tempting to immediately anticipate skyrocketing productivity, but the reality is that it can take weeks, even months to integrate new technology into warehouse workflows, properly train all associates and ultimately reach targets. By communicating a time-based change management plan before a solution is ever purchased, stakeholders can feel confident they are on the right track at every stage of integration.
Powering warehouse success through telematics solutions
With current supply chain disruptions placing warehouses under a microscope, telematics solutions are becoming warehouse managers greatest tool to overcome the industry's biggest obstacles. They are empowered by rich data analytics to enhance productivity, improve employee safety and satisfaction and streamline operations. By taking a measured approach, telematics solutions can be integrated into any warehouse environment to meet desired KPIs and achieve digital transformation.