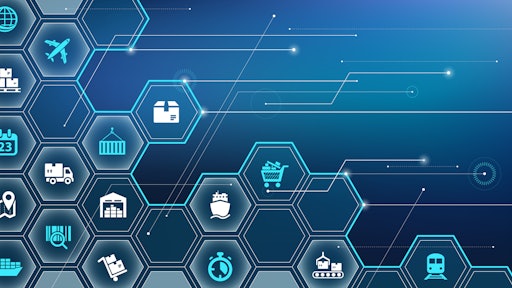 j-mel
Manifest 2022 released the lineup of its 250-plus speaker roster of entrepreneurs, investors and executives from the global LogisticsTech and end-to-end supply chain ecosystem who will address key topics, including how technology is providing visibility into global supply chains, the role of artificial intelligence, machine learning and physical infrastructures; as well as the application of drones and autonomous solutions.
The Main Stage speakers include:
Don Burnette, CEO and co-founder,

Kodiak Robotics

John Caplan, president North America & Europe,

Alibaba

Tim Collins, SVP operations, goPuff
Hasan Dandashly, CEO and president,

Dematic

Jamin Dick, head of NA supply chain,

Alibaba

Michael Farlekas, CEO, E2open
Todd Greener, SVP, global supply chain, Foot Locker
Shawn Kerrigan, COO and co-founder,

Plus

Krenar Komoni, CEO and founder,

Tive

David Li, CEO and co-founder, Hesai Technology
Jett McCandless, CEO and founder,

project44

Niall Murphy, CEO and founder, EVRYTHNG
Kendra Phillips, CTO and VP of new products,

Ryder System

Scott Price, EVP and president, International, UPS
Mike Reid, chief business officer,

Embark
From PR Web:
Marina Mayer, editor-in-chief of Food Logistics and Supply & Demand Chain Executive, will be moderating a robotics session titled "Doing More With Less – The Application of Robots & Wearables" on Jan. 26 at 2:45-3:30 p.m.

Manifest

2022 will take place Jan. 25-27 at the Paris, Las Vegas.
Go to https://www.manife.st to learn more.