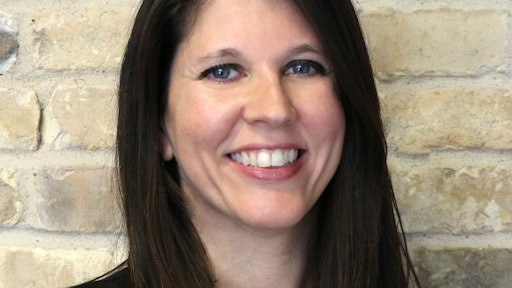 If someone told me that 2.5 months after taking over Food Logistics as editor-in-chief that our nation would be challenged with the Coronavirus disease (COVID-19) pandemic, I would've said to that someone, you're crazy. But, that's what happened.
Now, here we are, saying good-bye to a year that tested supply chains, upended processes and procedures, fast-tracked technology and solutions and created what is now called the "New Normal."


This "New Normal" pushed everyone in every facet of every company to do things differently. From Zoom calls to virtual tradeshows, the supply chain industry continued to reinvent itself and keep product moving through the chain regardless of disruptions, weak links and security issues.


This "New Normal" also allowed us to peek into our co-workers' dining rooms, kitchens and garages, get to know their kids, their pets and their significant others. And, we can't forget the quarantine hair!


And, while some facets of the country are still suffering, the silver lining of the pandemic is that sometimes opportunity presents itself in mysterious ways. For many companies, this meant taking advantage of opportunities that may not have existed otherwise.
For example, foodservice distributors pivoted to a direct-to-consumer model. Transportation fleets reconfigured truckloads and routes to accommodate the almost overnight influx in e-commerce. The trucking industry experienced a different kind of labor shortage. Grocery retailers shored up their pickup and delivery channels. Software developers introduced solutions designed to track and trace, provide enhanced visibility, automate plants, and yes, even monitor employees' 6-foot social distancing.

Companies moved from protecting their bottom lines to safeguarding the health and wellbeing of their employees. They fast-tracked sustainability efforts and implemented blockchain, Internet of Things, automation, robotics and more. They pivoted, optimized and automated. And, while their supply chains continued to be tested, they continued to succeed.


The pandemic also made our nation's essential workers even more essential. From the farmers to those working the loading docks, to those stocking grocery store shelves and driving the trucks, to the software developers, food processors and ingredient suppliers…THANK YOU.


This pandemic has been strenuous on all of us, even beyond the supply chain aspect. Whether it be juggling working remote with e-learners by your side, or trying to connect to Zoom calls (the dreaded freeze) and learning how to share your screen, we've all been tested in ways never imagined.

Here at Food Logistics, we're no different. When the industry stepped into overdrive, so did we, so that we could continue sharing the industry's messaging, challenges and solutions; to help facilitate a voice alongside industry organizations for those in need; and to create and deliver innovative occasions for those in the industry to connect, network, share and problem solve.


Case in point: SCN Summit was born. This premier virtual experience connects industry experts with registrants to educate on supply chain threats, robotics in the retail landscape, workforce development and more. Go to foodlogistics.com/scn-summit to learn more about upcoming sessions, speakers and sponsorship availability.


Then came our LINK Live Facebook stream, which started out as virtual editorial meetings and transformed into weekly conversations with industry experts discussing hot-button issues impacting the supply chain. Check us out every Wednesday at 11 a.m. CST at foodlogistics.com/videos/link-live, as we talk supply chain disruptions, diversity and inclusion in the workplace, driver shortage and more.


Be sure to also download our L.I.N.K. podcasts from https://cms.megaphone.fm/channel/supplychain, which covers mental health in the supply chain, offshoring vs. nearshoring, warehousing woes and more.


And, with 2021 comes a new print editorial calendar covering everything from site selection and sustainable packaging to micro-fulfillment and wearables. Also, be sure to check out our BRAND NEW digital editorial calendar, filled with more opportunities for interviews, contributed bylines and more. Check it all out here: supplychainnetworkmediakit.com.


Keep an eye out for our more engaging covers, redesigned layout and two new sections to our print edition—Packaging and Food Safety.


Log on to FoodLogistics.com and check out our new sub-channels, our redesigned Awards page, access to videos and podcasts, register for upcoming webinars and so much more!


Food Logistics is also introducing Processors' Palette, a series of digital-only articles discussing cold food and beverage processors' efforts and initiatives with regards to ingredients, sustainability, packaging, transportation, warehousing, food safety, professional development and more.


While 2020 has sure left a bad taste in everyone's mouth, I commend and applaud the supply chain and logistics industry. At a time laden with a global pandemic, natural disasters and civil unrest, this industry formed a united front for the common good of people—to produce and deliver temperature-controlled product in the safest, quickest, most energy efficient manner possible.