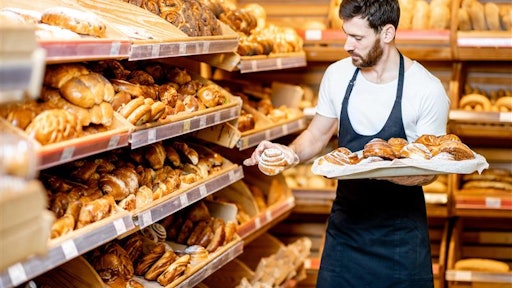 rh2010
Pacific Seafood Group Executive Joins Northwest Aquaculture Alliance Board of Directors
The Northwest Aquaculture Alliance (NWAA) has appointed Svein Wiese-Hansen, business manager for farmed finfish and shellfish aquaculture for the Clackamas, Oregon-based Pacific Seafood Group, to its board of directors.
Wiese-Hansen, who has served on the board of directors for the Pacific Coast Shellfish Growers Association (PCSGA) for three consecutive terms, was formerly a member of the Governor-appointed Shellfish Task Force for the state of Oregon, where he was involved with the initial planning and implementation process of the Oregon Shellfish Initiative.
Wiese-Hansen has worked with state and federal agencies responsible for the oversight of shellfish aquaculture in Oregon, focusing on permitting and regulatory issues. He has also participated on behalf of Pacific and the industry in general in numerous industry meetings, as well as annual lobbying efforts through PCSGA in Washington, DC.
Supply Chain Alliance Announces New Member of Leadership Team
Legacy Foodservice Alliance announced that industry veteran Michael Push has recently been promoted to the position of vice president of operations. In this new role, he will continue his responsibilities for facilities, equipment, and systems maintenance and enhancements. Additionally, he will assume new responsibilities in the day-to-day operations of the company, including human asset and capital asset management.
Push began at Legacy while still a student at the University of Virginia. Upon graduation, he joined the company on a full-time basis in the summer of 2012, and has served in areas of continually growing responsibility since then. He spent several years on the Distributor Development side of the business, before shifting more to operations about 3 years ago.
The American Bakers Association (ABA) is pleased to welcome five new members to their Board of Directors.
Trina Bediako is the newly appointed CEO of New Horizons Baking Company with nearly two decades of experience at the enterprise. Chuck Metzger, CEO, of Hearthside Foods brings to ABA's Board more than 30 years of executive leadership in global food companies including Kraft and Coca-Cola. Tim Smith, VP/GM Snacking at TreeHouse Foods is a results-oriented business leader with an 18-year track record driving growth for leading brands within top tier CPG and early-stage start-ups such as Blue Apron, Tyson Foods, Hillshire Brands, and General Mills.
George Vindiola is the vice president of research and development at Campbell's newly created snack unit. Tyson Yu, ARYTZA North America's CEO, joins ABA's Board touting 10 years at the international baking company in addition to previous strategy and investment positions at Fresh Start Bakeries, Lindsay Goldberg, and Merrill Lynch.
Companies in this article