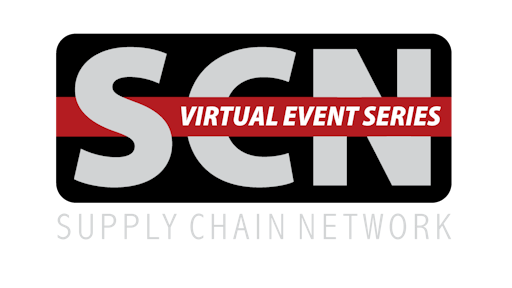 The SCN Summit kicks off Tuesday, June 30.
What is the SCN Summit? The SCN (Supply Chain Network) Summit was to be a 3-day in-person conference in November. Because of COVID-19, Food Logistics and Supply & Demand Chain Executive, the host of SCN Summit, decided to do something different and convert an in-person conference into six virtual sessions spread out over the remainder of the year.
Here are Top 5 reasons why you must register for this can't-miss event!
1. These are not your regular webinars. They are better. They are live, more personal discussions led by very selective industry experts who will deliver quality content to our readers.
2. The content is cutting-edge. Whether it's discussing online grocery amid the COVID-19 pandemic, detailing the importance of supply chain resiliency, preparing for a more connected warehouse or prepping your facility for back to work post-pandemic, the June 30 event on Supply Chain Threats covers all areas of the supply chain and the pain points involved with unprecedented events. CLICK HERE to learn more about the speakers.
3. Topics discuss pain points and opportunities impacting all parts of the supply chain. Do you want to learn how to win over the next generation of supply chain talent? Want to know more about the security of food supply? What about how inventory management technology handles different state regulations with regards to cannabis? All of these topics have been developed to address hot-button issues impacting the industry. Here's an outline of topics to come.
4. One price for four sessions. Pay one registration fee and sit in on all four sessions. Can't make it to one live? Use that same registration for the archived version and watch on demand.
5. Curious how this will work? Tune in and see how this new show will work.
Register today for the 6/30 event: https://us02web.zoom.us/webinar/register/WN_s78u9294T9-rimJC0i51Mw