Supply Chain Threats
--
Tuesday, June 30
10 a.m. CST
Track 1: Online Grocery Amid COVID-19
Deborah Weinswig, Founder and CEO of Coresight Research
JoAnn Martin, Senior Vice President of Retail at Blue Yonder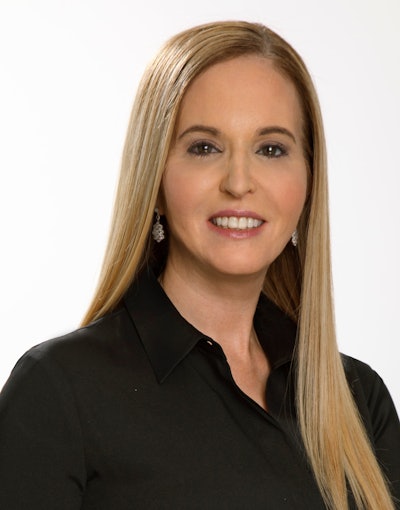 Deborah Weinswig is the Founder and CEO of Coresight Research. Between 2014 to early 2018, she served as Managing Director of Fung Global Retail and Technology, the think tank of Fung Group. Previously, she also served as Managing Director and Head of the Global Staples and Consumer Discretionary team at Citi Research. Weinswig was named Top 50 Retail Influencers by Vend in both 2016 and 2017, received the Asia Retail Congress's Retail Leadership Award in 2016 and was recognized by LinkedIn as a Top Voice in Retail in 2017 and 2018. She serves on the board of directors for Goodwill Industries New York/New Jersey; GUESS?, Inc.; Kiabi; Street Soccer USA; and Xcel Brands, Inc. Weinswig also serves on the advisory board of the World Retail Congress as well as several accelerators.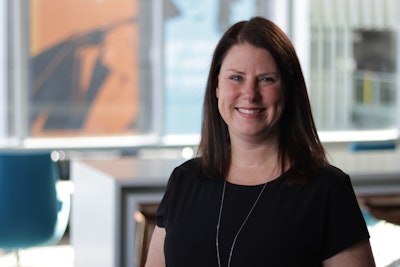 JoAnn Martin is Senior Vice President of Retail for Blue Yonder. She maintains 20-plus years of retail, merchandising and supply chain expertise as Vice President, Retail Industry Strategy for JDA, where she counseled global retailers on industry-leading best practices and technology advancements and collaborated with JDA's product development and innovation teams to align on addressing the challenges of today's retailers. Prior to JDA, Martin was Senior Leader at the Luxottica Group, but spent most of her career at Designer Shoe Warehouse (DSW) as Vice President of Planning and Merchandise Operations. Martin has also led many transformative system implementations throughout her career. Her expertise covers retail strategy, omnichannel, digital commerce, merchandise financial planning, assortment planning and change management.
Noon CST
Track 2: The Visible, Connected and Optimally Utilized Warehouse
Mark Wheeler, Director of Supply Chain Solutions at Zebra Technologies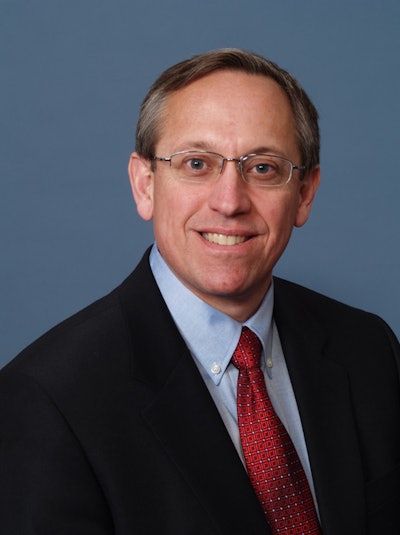 Mark Wheeler is Director of Supply Chain Solutions at Zebra Technologies, responsible for warehouse and supply chain solutions' global strategy. He collaborates closely with customers' supply chain operations teams, solution partners and Zebra's product development teams to align emerging technology solutions with customer needs. Wheeler has held numerous positions in supply chain execution throughout his 30-year career, including strategic consulting, automated warehouse design and build and complex systems integration.
2 p.m. CST
Track 3: The Importance of Supply Chain Resiliency
Neil Coole, Director of Food and Retail Supply Chain at BSI Americas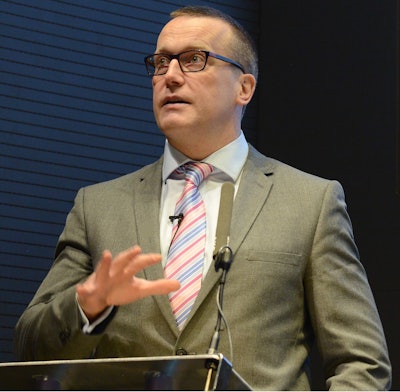 Neil Coole is Director of Food and Retail Supply Chain at BSI Americas. Coole originally joined BSI in January 1998 as Head of Certification Sales, building and managing a team dedicated to supporting customers with the training, implementation and certification of business risk management systems. He joined BRC Global Standards in November 2015 to head up its global key account strategy, engaging key industry brand owners, manufacturers and retailers to understand their requirements from a risk solutions perspective, and working with BRC Global Standards-approved delivery partners to ensure they were actively supporting non-certificated suppliers to meet the expectations of their customers. Coole was also the subject matter expert on BRC Global Standards' new strategy on food safety and quality culture excellence, presenting at numerous industry events and working with manufacturers on how to embed a culture of food safety and training. Coole re-joined BSI in June 2018 as Food and Retail Supply Chain Director of the Americas, focusing on organizational resilience, culture excellence and holistic risk management solutions for organizations in the food and retail supply chain throughout the United States.
4 p.m. CST
Track 4: Returning to Work? Here's How to Prep Your Facilities Post-Pandemic
Bhrugu Pange, Managing Director of AArete
Sean Maharaj, Managing Director of AArete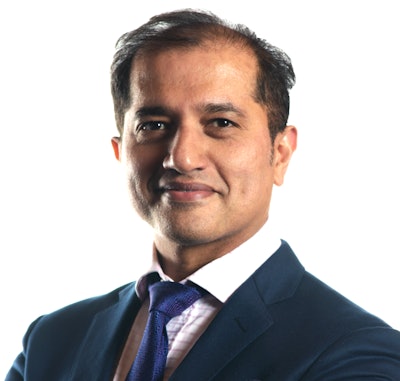 Bhrugu Pange is Managing Director of AArete, in charge of the technology services group, which advises clients on technology strategy and implementation with responsibility for the development of technology products, services and solutions. He also directs an international team of designers, technologists and MBAs in building and integrating commercial and open-source platforms in analytics, data engineering/big data, data science, custom application development and UX/UI design. Previously, Pange spent 14 years as President of a global data analytics and digital transformation consultancy designing customer-facing systems, internal enterprise platforms and data analytics products and solutions for Fortune 500 companies. His consulting and research interests reside in using design thinking and a product-not-application philosophy to build user-centric business apps, refactoring organizational design to manage a rapidly changing technology landscape and developing customer-facing, habit-forming products that help firms and agencies compete on superior digital experiences and advanced analytics. Pange is also a General Partner in a private equity/investment firm focused on late-stage technology startups and strategic investing.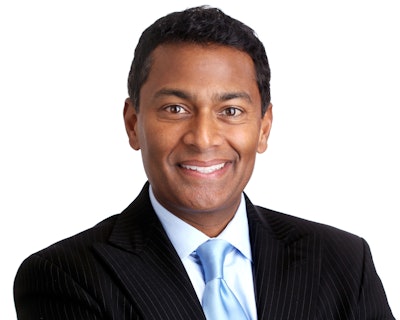 Sean Maharaj, Managing Director of AArete, maintains over 20 years of experience in strategic profitability improvement, supply chain, outsourcing, operations management and advisory for the logistics and transportation industry. He has worked on a wide range of strategic projects, while having led successful initiatives and teams for some of the country's premier transportation providers. Maharaj is a member of Blockchain in Transport Alliance (BiTA) and is a published author in CMCSP's Supply Chain Quarterly, Transport Topics and the Association for Supply Chain Management.
Life After the Coronavirus -- Tuesday, July 28
10 a.m. CST
Track 1: Crisis Management—How to Recover from a Global Pandemic
Edward Segal, Crisis Management Expert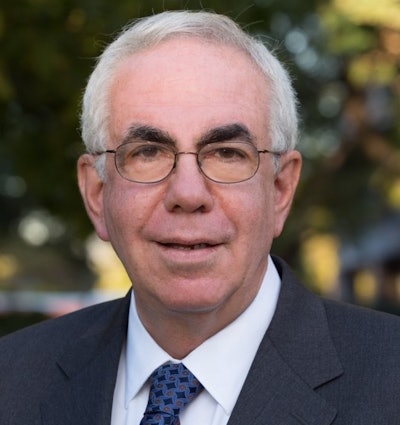 Edward Segal is a highly sought-after speaker and trainer with more than 30 years of experience as a crisis management expert, CEO, public relations consultant, journalist, communications director, press secretary for members of Congress and political candidates and author of "Crisis Ahead: 101 Ways to Bounce Back From Disasters, Scandals and Other Emergencies." Segal has advised more than 500 companies and organizations, including Marriott Corp., Consumer Technology Association and Ford Motor Co., as well as state and federal agencies, including the U.S. Department of the Interior, U.S. Postal Service and the U.S. Census Bureau. Segal is the former marketing strategies columnist for the Wall Street Journal's startupjournal.com, former CEO of the Greater Los Angeles REALTORS Association and CEO and communications director of the Marin Association of REALTORS in Northern California.
Noon CST
Track 2: Preparing Companies for Extreme Economic Volatility—A Procurement Perspective
Christopher Sawchuk, Principal and Global Procurement Advisory Practice Leader for The Hackett Group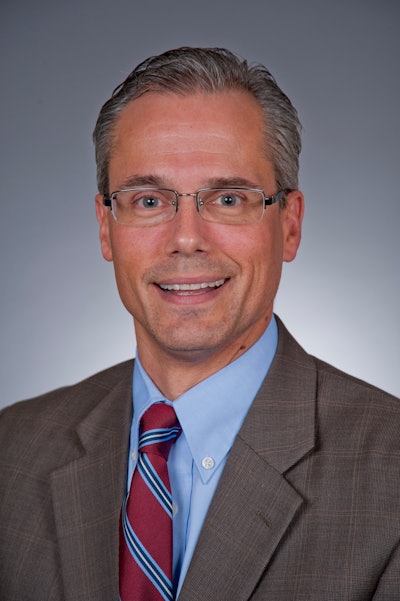 Christopher Sawchuk is Principal and Global Procurement Advisory Practice Leader for The Hackett Group. He maintains over 20 years of experience in supply management, working directly with Global 2000 and mid-sized companies in a variety of industries worldwide to improve all aspects of supply management, including process redesign, digital enablement, operations strategy planning, organizational change and strategic sourcing. Sawchuk specializes in working directly with CPOs to help define a long-term strategy. He is a regular contributor to business publications, a frequent presenter at industry events and author of numerous reports and books. Sawchuk's background includes engineering, operations and sales roles with United Technologies and IBM.
2 p.m. CST
Track 3: The Future of U.S.-Mexico Trade Relations
Tony Payan, Director of the Baker Institute's Center for the United States and Mexico
David Gantz, Will Clayton Fellow in Trade and International Economics and Professor of Law Emeritus at the University of Arizona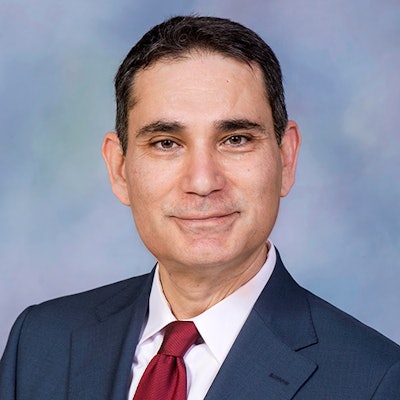 Tony Payan is the Director of the Baker Institute's Center for the United States and Mexico. Payan's research focuses primarily on border studies, particularly the U.S.-Mexico border. His work includes studies of border governance, border flows and immigration, as well as border security and organized crime. Payan also authored two books, "Cops, Soldiers and Diplomats: Understanding Agency Behavior in the War on Drugs" and "The Three U.S.-Mexico Border Wars: Drugs, Immigration and Homeland Security."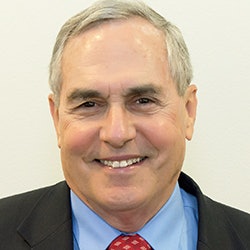 David Gantz is the Will Clayton Fellow in Trade and International Economics and Professor of Law Emeritus at the University of Arizona. Before becoming an academic, Gantz served at the U.S. Department of State and was a partner in several Washington, D.C., law firms. He also consulted for organizations such as USAID and the World Bank, served as an arbitrator under NAFTA and wrote extensively on WTO and NAFTA trade law issues, NAFTA and WTO dispute resolution, foreign bribery and other international trade, investment and environmental law matters.
4 p.m. CST
Track 4: Why Sustainability Matters Following a Pandemic
Abe Eshkenazi, CEO of Association for Supply Chain Management
Daniel Kreeger, Co-Founder and Executive Director of the Association of Climate Change Officers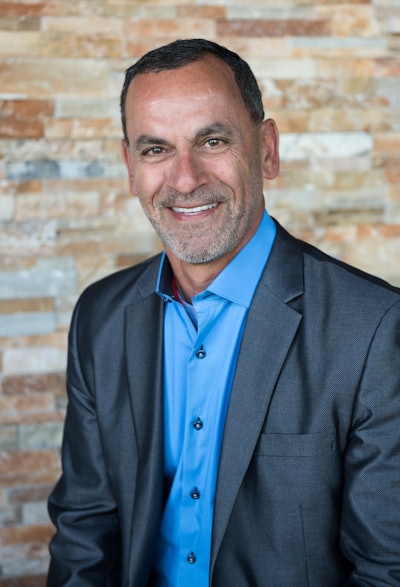 Abe Eshkenazi is CEO of Association for Supply Chain Management, the largest non-profit association for supply chains and supply chain organizational transformation and innovation. Previously, he served as Managing Director for the Operations Consulting Group of American Express Tax and Business Services. His leadership roles include project management, business process redesign and individual and organizational alignment.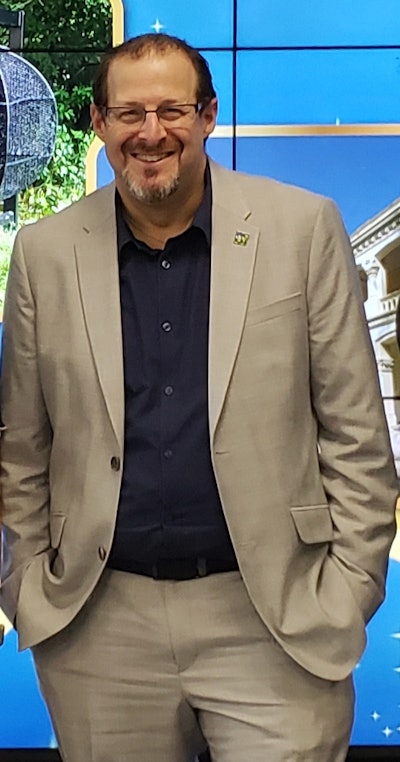 Daniel Kreeger is Co-Founder and Executive Director of the Association of Climate Change Officers (ACCO), and maintains a unique familiarity with climate change and sustainability initiatives across the public and private sectors. Kreeger has led ACCO's programming efforts since 2008, as well as the establishment of its certification and training programs. In 2017, he co-founded the nation's first state-run climate change institution—the Maryland Climate Leadership Academy—and is a recognized expert on institutionalizing climate change into decision-making in the public and private sectors. Over the years, Kreeger has led ACCO's partnership with the White House Council on Environmental Quality to twice produce their flagship conference on sustainability in federal agency operations—the GreenGov Symposium—and also served as a co-founding steering committee member for the consortium that jointly administered EPA's Climate Leadership Awards from 2012-2015. He has also served as a Reviewer for the IPCC 5th Assessment in 2014 and numerous federal agency grant committees. An accomplished business executive with more than 20 years of cross-functional experience in change management and enterprise business strategies across sectors, Kreeger focuses upon the human capital, economic and operational implications of environmental and public health issues. He also serves on the Dean's Council of Advisors at the FIU College of Architecture and the Arts, and frequently lectures at graduate and executive education programs nationwide.
State of the Supply Chain Industry -- Tuesday, Aug. 25
10 a.m. CST
Track 1: Security of Food Supply
Corey Chafin, Principal of Food and Beverage for Kearney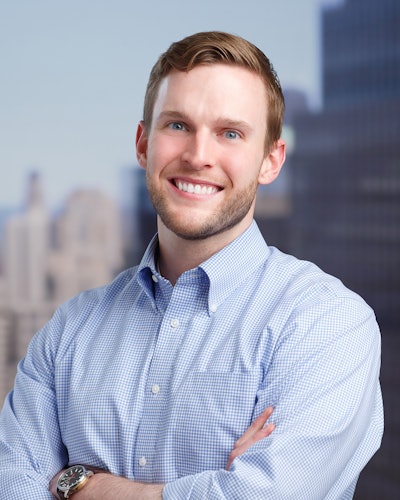 Corey Chafin is Principal of Food and Beverage for Kearney. He maintains 10-plus years' consulting and industry experience covering supply chain transformations, sourcing and procurement, M&A strategies, P&L performance, retail execution strategy and product information. Chafin is also the author of the annual Kearney Earth Day Report and Pride Month Purchasing with Pride report.
Noon CST
Track 2: The Power of Value Creation in Sustainable Supply Chain
Sheri Hinish, the "Supply Chain Queen" and Founder and Co-Host of the Supply Chain Revolution Podcast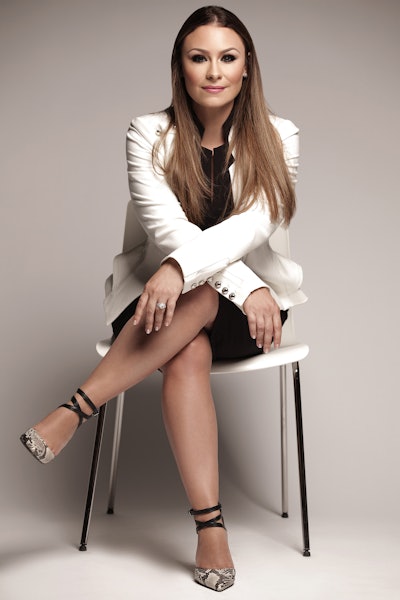 To colleagues and clients, Sheri Hinish is known as the "Supply Chain Queen." Recognized as an IBM Futurist, a Supply & Demand Chain Executive Pro to Know in 2019 and 2020, and among LinkedIn's Top 1% SSI in Supply Chain, Hinish maintains a strong presence across social and professional networks. She has made a career simplifying the complex, rethinking supply chain strategy and customer experience. Hinish is also the Founder and Co-Host of the Supply Chain Revolution podcast, and is a Masters Candidate at Harvard University with an emphasis in corporate sustainability, industrial ecology and sustainable development. She is also certified in corporate sustainability and innovation from Harvard University and organizational behavior and change leadership from Cornell University, is a certified IBM Design Thinking Co-Creator, a licensed Project Management Professional and a Lean Six Sigma Greenbelt.
2 p.m. CST
Track 3: The Future of Retail
Jonathan Gold, Vice President of Supply Chain and Customs Policy for the National Retail Federation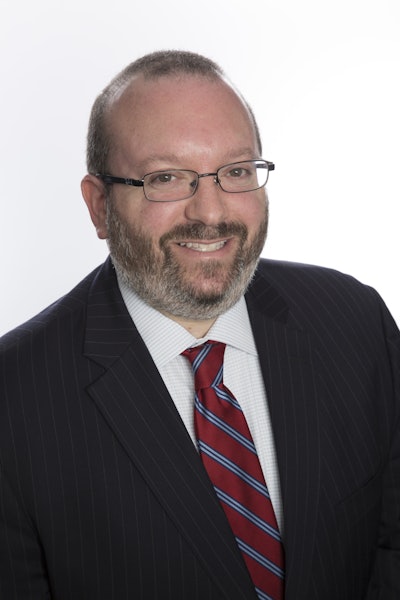 Jonathan Gold is Vice President of Supply Chain and Customs Policy for the National Retail Federation (NRF), responsible for representing the retail industry before Congress and the administration on supply chain, international trade, product safety and customs-related issues impacting the retail industry. While with NRF, he has been a leading advocate of the value of trade and global value chains to the U.S. economy. Prior to joining NRF, Gold served as a policy analyst in the Office of Policy and Planning for U.S. Customs and Border Protection (CPB) in May 2006, where he was responsible for providing policy guidance on issues surrounding maritime cargo security and trade-related matters. Gold also worked on implementation issues surrounding the SAFE Port Act and other issues within the agency, including CBP intelligence reform, pandemic flu and trade facilitation. Before joining CBP, Gold spent nearly a decade with the Retail Industry Leaders Association holding several government relations positions, including Director and then Vice President of International Trade Policy, before being named Vice President of Global Supply Chain Policy in January 2005. Gold currently serves on the Department of Commerce's Advisory Committee on Supply Chain Competitiveness, and previously served on the Department of Homeland Security's Commercial Customs Operations Advisory Committee and the Department of Commerce's International Trade Advisory Committee on Distribution Services.
4 p.m. CST
Track 4: How Supply Chain Disruption Fuels Growth in E-Commerce Fulfillment & Last-Mile Delivery
Steve Sensing, President of Global Supply Chain Solutions at Ryder System, Inc.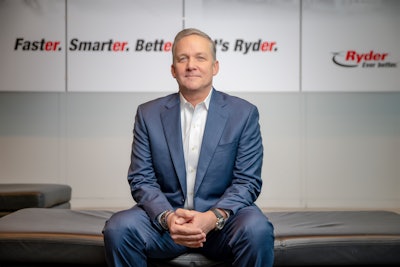 Steve Sensing is President of Global Supply Chain Solutions (SCS) at Ryder System, Inc., responsible for the management, operations, sales and financial performance of Ryder's SCS and dedicated transportation solutions businesses leading a network of drivers, vehicles, distribution, transportation, e-commerce and warehouse operations, as well as a shared network of e-fulfillment and "big and bulky" last-mile locations dedicated to specific customers. Previously, Sensing served as vice president and general manager of Ryder SCS' technology and healthcare industry groups, where he worked with customers in the electronics, telecommunications, medical, technology and appliance manufacturing industries on strategic planning, developing new products and services and leading tactical execution for global operations. With a Ryder career spanning more than 27 years, Sensing joined the company in 1992 as General Manager leading the operations of dedicated contract carriage solutions for regional accounts. He subsequently served in a variety of positions of increasing responsibility, including Group Manager for Ryder Dedicated; Director of Customer Logistics Distribution Management; and Group Director of Operations for Ryder Integrated Supply Chain Solutions. His experience includes overseeing the network design and operation of Ryder solutions in dedicated transportation, transportation management, network optimization, distribution management, sales, operations, engineering, LEAN and IT. Before joining Ryder, Sensing served as Transportation Manager for Trans Fleet Enterprises/ Northern Telecom, where he was responsible for managing private fleet operations in the United States. Sensing is a member of the advisory board for the Global Supply Chain Institute at the University of Tennessee's Haslam College of Business.
In-Store vs. Online—How Automation & Robotics are Changing the Way Consumers Shop -- Tuesday, Sept. 29
10 a.m. CST
Track 1: Evolution of Retail
Vish Putcha is Senior Manager of Supply Chain at Walmart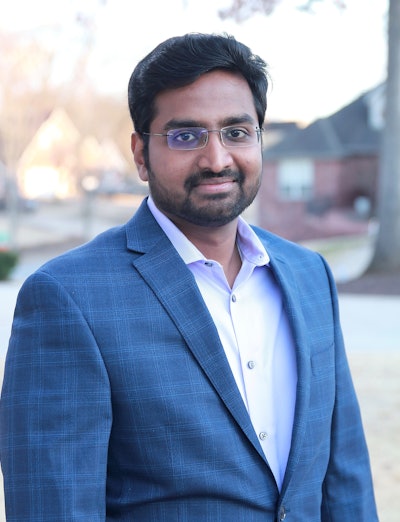 Vish Putcha is Senior Manager of Supply Chain at Walmart. Throughout his career, Putcha's supply chain experience has varied, whether it be working in logistics, transportation, last-mile or sourcing positions. His pragmatic approach to solving problems enables him to be an innovator. He consistently finds new solutions to problems, currently holding 25 patents in the supply chain space—one of which helped transform scheduling and capacity issues. Putcha also mentors entrepreneurs, teaches supply chain courses at the University of Arkansas and was named Supply & Demand Chain Executive's 2020 Pro to Know.
Noon CST
Track 2: How Automation Achieves Contact-Free Shopping in B2C & B2B Channels
Bruce Williams, CEO of Demo Bags and Haultail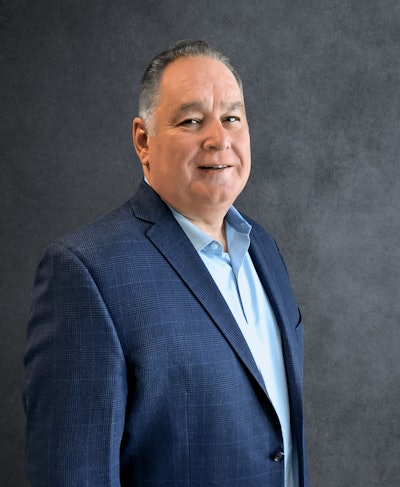 Bruce Williams is the CEO of Demo Bags and Haultail, a mobile application and on-demand, last-mile delivery service that transports items of any size to and from any location within just hours. A 25-year veteran of the construction business, Williams saw a need for safe, sustainable and convenient options for junk and debris removal, inspiring him to create Demo Bags and eventually Haultail Bags, an extension of the Haultail last-mile delivery service available in home improvement retailers nationwide. The Haultail technology interface is a mobile application and logistics platform designed to haul the contractor bags, other materials and/or bulky items purchased or procured in-store or online from residences and businesses such as Home Depot, Lowe's and ACE, among others.
2 p.m. CST
Track 3: Storage vs. Inventory
Steve Denton, CEO of Ware2Go, a UPS company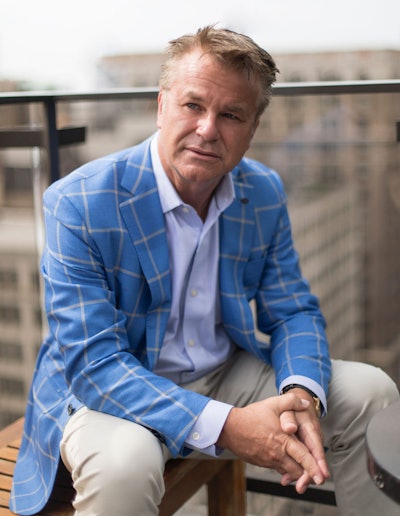 Steve Denton, CEO of Ware2Go, a UPS company, is a serial entrepreneur, with three successful exits under his belt and a history of building great organizations. Prior to joining Ware2Go, Denton was President and CRO of Collective, a pioneer in AI and market-leading platform for enterprise sales organizations. Previously, he was General Manager and Vice President of Marketing Solutions at Ebay, responsible for all eBay Enterprise digital and agency business units. He also integrated nine acquired companies into one global marketing solutions leader. Denton also founded Goodness Now, a charitable organization that provides weekend meals to nutrition-challenged elementary school children in Monmouth County, N.J.
4 p.m. CST
Track 4: Emerging From COVID-19: Why Better Data Sharing Between CPGs and Retailers is Critical
Inna Kuznetsova, CEO of 1010data
Inna Kuznetsova is CEO of 1010data, a provider of cross-enterprise data analytics tools for retail, CPG and financial markets, and serves on the board of Global Ports Investments Plc, which operates container terminals in the Baltic and Far East basins. Until its recent acquisition by E2open, Kuznetsova was president and COO of INTTRA, a digital network and analytics provider for ocean shipping industry. Prior to joining INTTRA, she was the chief commercial officer of CEVA Logistics, and before that, served as global vice president, marketing and sales, systems software at IBM, where she spent 19 years in a variety of global roles with a primary focus on technology-driven innovation, fast sale-up and returning business back to growth. Her prior boards include Sage and Avantida.
How to Hire, Train & Speak to Today's Youth -- Tuesday, Oct. 27
10 a.m. CST
Track 1: Future Skills Needed in Procurement/Supply Chain
Marisa Brown, Senior Principal Research Lead for Supply Chain Management for APQC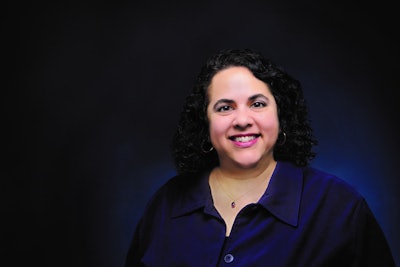 Marisa Brown is Senior Principal Research Lead for Supply Chain Management for APQC. Brown maintains more than 25 years of experience in business, research, writing, speaking and consulting, and was recognized by Supply and Demand Chain Executive as a 2020 Pro to Know. Currently, she focuses on the in-depth needs of APQC's members in supply chain management and product development as she develops and oversees APQC's supply chain management research agenda, and leads APQC's supply chain team that conducts research to provide insights into benchmarks, best practices and process improvements in supply chain planning, procurement, logistics, manufacturing, product development and innovation. She also writes and publishes content on APQC's Resource Library, the APQC blog and third-party sites, including www.SDCExec.com as a contributed expert columnist. Since joining APQC in 1996, Brown has led several of APQC's key growth initiatives. Prior to her current role, she was the director of APQC's research services department, and before that, was the founding director of APQC's Knowledge Center. She has led some of APQC's largest research projects and served as project manager, client manager, subject matter expert and co-author on numerous projects. She was a senior program manager for APQC's Open Standards Benchmarking in supply chain, innovation and product development. And, prior to that, she led APQC's Collaborative Learning group and oversaw APQC's annual multi-client research projects, taking consortium studies from initial market development through delivery and completion. She also helped establish APQC's services for education institutions and has managed education research projects on topics such as assessing learning outcomes and institutional budgeting.
Noon CST
Track 2: How to Implement Remote Learning in the Supply Chain
Dr. Ian Stewart, Executive Director of Learning at Kaplan Performance Academy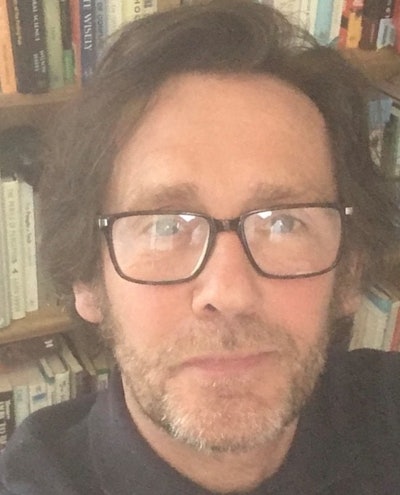 Dr. Ian Stewart is the Executive Director of Learning at Kaplan Performance Academy, where he oversees the design and delivery of all major programs. Stewart spent over 20 years lecturing and developing leadership and behavioral science courses at the Royal Military Academy Sandhurst, as well as teaching psychology for the Open University in the UK. Other skills include leadership development, training design, problem solving, decision-making, psychology of influence and change, behavioral economics, reputation management and strategic thinking.
2 p.m. CST
Track 3: How to Hire, Train & Retain Young Demand Planning Professionals
Robert Sanders, Senior Associate of NorthFind Management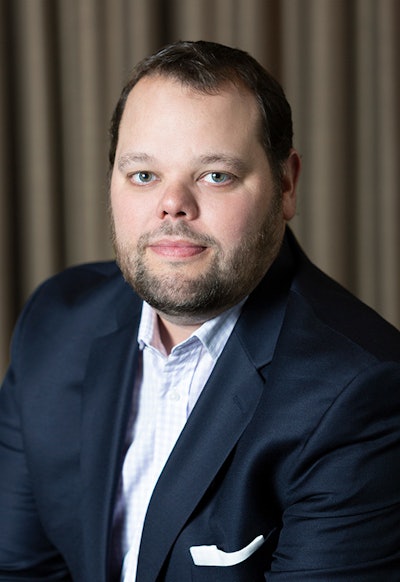 Robert Sanders is Senior Associate of NorthFind Management, and maintains more than 15 years of experience advising senior executives across a range of corporate functions, including supply chain, operations, business development and corporate finance in North America, EMEA and APAC. Previously, Sanders worked at Carlisle FoodService, where he developed and led the company's strategic plan and process to integrate sales, inventory and operations functions. As manager of the forecasting team, he led the transformation to a statistically-focused demand planning process. Sanders also developed the firm's operational reporting process, which included weekly and daily scorecards focused on sales, shipments, fill rates and available-to-promise accuracy. Prior to that, Sanders spent time at CEB, which is now Gartner, where he worked directly with Fortune 500 executives to identify and implement best demonstrated practices. In addition, Sanders managed an international team of research associates and helped create the Finance Quantitative Analysis team. He has experience creating and administrating surveys and synthesizing results for use in best practices publications and implementation.
4 p.m. CST
Track 4: How to Win the Next Generation of Supply Chain Talent
Tom Leeper, Director of Client Services for Sevenstep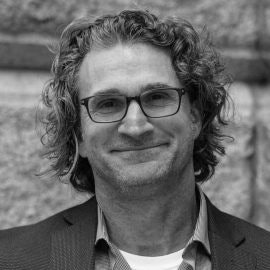 The demand for supply chain talent reached unprecedented heights during the COVID-19 outbreak, but the industry had already been facing a talent shortage. Tom Leeper, Director of Client Services for Sevenstep, will discuss talent acquisition in supply chain and how to win the next generation of this vital workforce.
Cannabis Over State Lines -- Tuesday, Dec. 1
10 a.m. CST
Track 1: How Technology is Critical to Cannabis Supply Chain & Distribution
Art Smuck, COO of HERBL Solutions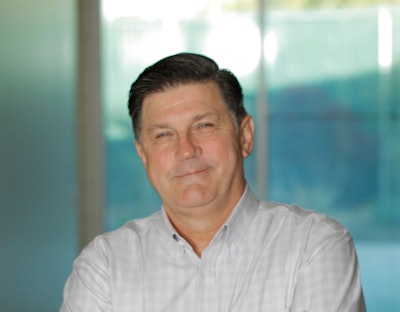 Art Smuck is COO of HERBL Solutions, California's largest cannabis distributor and supply chain solutions company servicing more than 850 storefront and non-storefront retail licensees. Under Smuck's leadership, HERBL brings people, processes and technology together to create a supply chain never before seen in the cannabis industry. Prior to HERBL, he served as President and CEO of FedEx Supply Chain, a subsidiary of FedEx focused on supply chain and third-party logistics. His responsibilities included overall profit and loss accountability, performance of the executive leadership team, strategic direction and culture of the company and integration of GENCO into FedEx, where he was Group President of Technology and Healthcare. Smuck maintains more than 30 years of experience in the supply chain industry, with a documented track record of delivering results in logistics and distribution, growth strategy development and execution. He also holds board positions with Fort Worth Community Food Bank and Bricz Supply Chain Solutions.
Noon CST
Track 2: Interstate Commerce of Cannabis
Joyce Cenali, Partner and COO of Big Rock Partners
Adam Smith, Founder and Director of Alliance for Sensible Markets

Joyce Cenali is Partner and COO of Big Rock Partners, a strategic advisory firm serving investors and companies at the intersection of food, hospitality and cannabis. Their portfolio includes PharmaCann, Cannacraft, Henry's Original, Vertosa, Kikoko, Sonoma Hills Farm, Garden Society, Sava and more. She previously founded a boutique artist management firm, and led business development, licensing and partner integrations for e-commerce start-ups. A long-time craft cannabis cultivator, she co-founded an Emerald Cup-winning operation; served as co-chair for Women Grow, Sonoma; is an advisor for various female founders of early stage companies innovating in cannabis; and serves as an advisory board member for the Access & Innovation Project. She was also selected for the San Francisco Business Times' Most Influential Women in Bay Area Business for 2020.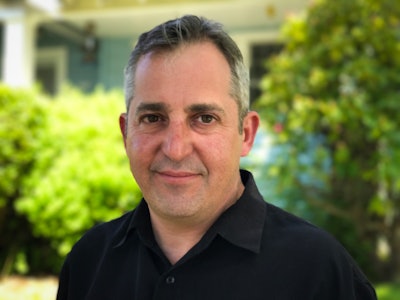 Adam Smith is Founder and Director of Alliance for Sensible Markets. In 1996, he founded and published an online new magazine devoted to national and international drug policy reform, and in 1998, launched the first campaign designed to roll back federal drug war legislation in the United States. Smith also launched Students for Sensible Drug Policy, a UN-recognized NGO active in 40-plus states and more than 30 countries. In the years since, he's founded and helped launch numerous organizations and campaigns on issues ranging from mail-in voting to youth civic engagement to cannabis policy.
2 p.m. CST
Track 3: How Inventory Management Technology Handles Different State Regulations
Celia Carter, Co-Founder and CEO of Roshi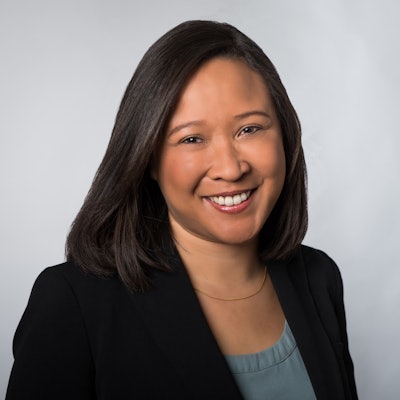 Celia Carter is the Co-Founder and CEO of Roshi, a purpose-built inventory management solution for high volume and multi-license cannabis operators that provides end-to-end supply chain automation and transparency. Carter leverages her experience in and the sophistication of supply chain technologies designed for FDA-regulated pharmaceutical products to develop a customer-centric supply chain and platform. She has spent 6-plus years as the Director of Operations at United BioSource Corporation (now Bracket, formerly Dynarand), where she oversaw the clinical trial supply chain logistics and patient engagement technology business unit's global operations and was accountable for all product deliverable activities and service commitments. In her role, she prepared the business unit operationally and financially for acquisition by Medco Health Solutions. Throughout her 15-plus year career, Carter has built strategic partnerships between life science and technology companies, most recently as part of a small corporate development and partnerships team at Google [X] - Life Sciences (Verily) and previously as the Global Head, Healthcare Technologies and Innovation Office at Genentech.