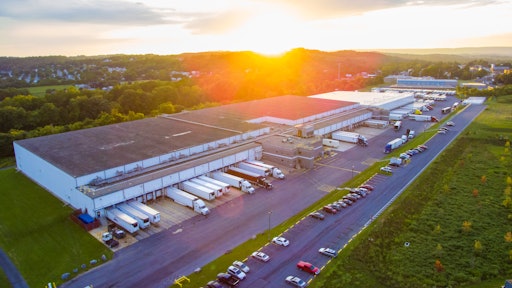 According to JLL, the refrigerated storage sector is forecasted to grow 3.4 percent annually between 2014 and 2019. Yet, the number of facilities across the United States will only grow by 1 percent annually for the next five years, creating a gap between supply and demand.
Recently, Food Logistics checked in with Jason DeLoach, vice president of engineering with Americold, to gauge the temperature of the cold storage sector. 
FL: What types of demands are driving change in the sector?
DeLoach: Ultimately it's you and I who are driving change. Changes to our shopping habits, along with purchasing innovative ideas, are causing retailers to adjust how and what they order, which means that food producers are changing how and what they produce.
If there's an underlying word, then perhaps it's "convenience." We are all shopping more for convenience now. Whether that means purchasing online and having the items delivered to our homes, or collecting our order from a local store, we're ordering more fresh and chilled products in smaller quantities from a larger overall selection. As a result, it's driving a proliferation of new products, product changes, packaging updates and order requirements.
We've seen reports stating that up to 27 percent of shoppers say they have purchased groceries online—so grocery stores and their suppliers are enhancing services in that channel.
FL: Today's cold storage providers operate more like third-party logistic (3PL) providers. What's behind this transformation?
DeLoach: Investment in cold storage is not cheap—it can be up to two times more expensive to build a refrigerated facility over a conventional warehouse—so maximizing the utilization of a facility is imperative. We can achieve this by going beyond simple product storage. 
It's also an opportune moment for customers to make products work while in this traditional down time. A product can by lightly processed, packaged, labeled, customized or any one of a number of other activities can be applied so that the product doesn't just sit in storage. This broadening of value-added services is enticing for customers as investment costs shift onto the service provider who, in turn, shares investment costs across multiple customers.
As mentioned earlier, consumers want a greater variety of options and want to order more frequently, so fulfillment becomes more complicated. The days of a truckload of one product being delivered to a retailer are long gone, but by utilizing economies of scale, we're able to mix-load and fill trailers, and then offer scheduled deliveries to retail customers. Customers only need to pay for the capacity they take up on the truck. We can accommodate a wider variety of products, and products can get replenished several times each week.
This flexible cost model is very appealing for our customers. They don't need to own infrastructure or assets; they benefit from a lower price of entry into the temperature-controlled supply chain and ready-made delivery networks; and they don't necessarily need logistics expertise or systems. They only pay for what you use.
FL: We're seeing more cold storage facilities being built on or near ports and at key border crossings and trade gateways to accommodate growing imports/exports of perishables. Can you expand on this trend?
DeLoach: Some of this can be traced back to the chain of responsibility—products either enter sooner or leave later from a controlled environment. But it's not just near ports [where activity is taking place]. Centers of consolidation—be it people, producers, processes, distribution networks or other infrastructure centers—are becoming more common as ideal locations for import- or export-focused facilities. The longer a majority of product can be stored and transported together, the greater the cost benefit. For example, it's more cost effective to shell a load of shrimp in one location before they are distributed. It's easier to get a quantity of beef inspected all together. And, it's easier to fumigate or ripen produce at one time.
FL: Efficiency and safety are also a big part of the design features. High-rise facilities that are fully automated, operating 24/7, along with safer refrigerants and cooling systems are becoming more popular. Are these design features suitable for specific facilities only, or is this trend something that will become more prevalent across the board?
DeLoach: Land prices or capacity constraints encourage vertical development, and heat infiltration is greatest through the roof and floor so a higher building can be more energy efficient than the same volume of space for a lower/wider building. And, common order profiles can motivate automation integration—automated facilities don't need to be dedicated to single customers.
Meanwhile, low charge packaged reefer systems are very popular today. Why? They offer lower overall quantities of refrigerants, equipment redundancy, reduced piping and less opportunity for a refrigerant release with greater ability to quarantine. They're also easier to maintain.
FL: What other trends and developments in the cold storage sector are worth noting?
DeLoach: Automation, vertical design, multi-vendor consolidation and consolidation for particular retailers/overflow, outsourcing for the benefits of variable costs, power reclamation (e.g. using redundant heat for under floor heating and air curtains), and vertical dock levelers to accommodate multiple trailer heights but also to ensure a more complete cold chain (e.g. trailer doors stay closed until unit is enclosed in dock door curtain.)
 FL: Overall, the import and export and demand for fresh, perishable foods is rising domestically and in every global market. That's good news. What is the forecast for the cold storage sector in the next 12-18 months?
DeLoach: There will be a continued demand for more variety of fresh or chilled products that are convenient, perhaps individually wrapped and at more temperature breaks. Service providers will take on even more value-added services and include aisle ready and friendly product preparation and category breaks (e.g. the non-mixing of SKUs, such as no fish with dairy.) Furthermore, the demand for organic products will continue, and with it, probably category separation and multi-temp trailers.
Companies in this article