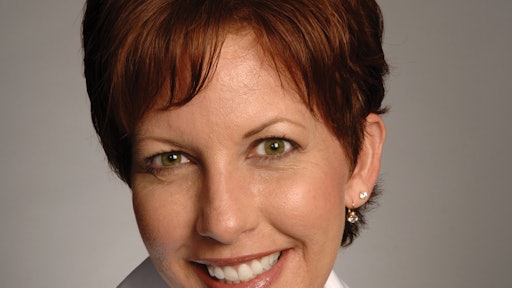 Many challenges are known. We can plan for them. But is it really possible to plan for unexpected events, unforeseeable factors? With the size and complexity of today's supply chains growing at an exponential rate, anticipating the unexpected—or, more accurately, putting your team in the most advantageous position to respond to the unexpected—is of paramount importance. Food and beverage industry supply chains face a unique set of challenges: specific customer requirements, expectations of always-on-time deliveries, packaging impacts, formulation changes, seasonal product launches, promotional planning and price sensitivity, among others. Food and beverage companies also work with a diverse group of partners from packaging and ingredients suppliers to logistics and distribution parties.
In that context, how can the food and beverage supply chain team "plan" for natural disasters, supply disruptions and unexpected spikes in demand that can be caused by anything from a volcanic eruption to a celebrity tweet? These things can have a profound impact on your supply chain and your ability to meet demand, but they may strike with little or no warning and require managers to make the right decision right away.
So, while we understand that we must prepare ourselves to react to unexpected events ("the only thing you can bank on is the unexpected"), can we proactively plan for them? Can we turn the unknown into the known?
The answer is almost. The key is to lay the foundation for success. As part of this, every supply chain organization should have a playbook of high-level scenarios in place that can be modified to fit the current situation.
This playbook is just the start, though. Seasoned supply chain organizations have the ability to rapidly model multiple "what-if" scenarios and assess the merits of each. For example, if we change suppliers, how will it impact lead times, costs, product quality, or service levels? If there is a spike in demand, what is the impact to our bottom line if we source from a second supplier or leverage a contract manufacturing partner?
To successfully answer these questions, you need the ability to quickly understand the options available to your business and the impact of each scenario you are likely to evaluate as you consider possible courses of action. Interestingly, these initial scenarios may drive more options or potential changes to satisfy market demand while working around the disruption. Therefore, you will need to run and rerun scenarios as you identify the best option for the business.
A Case in Point – Continental Mills
Continental Mills, a leading producer of dry bakery mix products, has several popular consumer facing brands including the Krusteaz and Ghirardelli family of dry mixes, as well as a large foodservice business serving many of the leading restaurant chains in North America. Continental Mills' number one priority is customer service—to deliver the right products to its customers when and where they need them.
In early May 2015, Continental Mills became aware the North American Avian Flu might disrupt its supply of eggs in the coming weeks. An outbreak of the avian flu in the Midwest U.S. had the potential to impact nearly 90 percent of the national dried egg supply, a key ingredient for a company that produces dry bakery mixes and uses nearly 2.2 million pounds of the product annually. At the same time, Continental Mills had started its seasonal process to ramp up production for the 2015 holiday season.
While the egg-shortage rumblings were still in the preliminary stage, there was enough concern within the company to initiate alternative plans that might enable the company to supply customers even with the Avian Flu disruption.
Through its close collaborative relationships with key suppliers along with the marketing, product development and manufacturing teams, Continental Mills was able to determine the egg supply would not reach normal levels until March 2016. The company had to act quickly to ensure it was able to meet its forecasted demand without a disruption in service. First and foremost, the internal team wanted to know what suppliers were affected and how that would impact their operations. The team then reprioritized production and simulated how far the current supply would go.
Continental Mills' response was born out of its sales and operations planning (S&OP) process with clear communication across the company to leverage a variety of creative thinking, process innovation and formulation expertise. All core functional areas within the business (research and development, supply chain, sales, marketing, etc.) were involved from the very beginning to fully understand the impact this event would have to each group and how everyone could play a significant role in turning the situation around.
Continental Mills determined it would need to make up a 250,000-pound shortfall in this key ingredient. The coordinated effort identified four questions to be answered:
1) Additional Sources: Are there additional suppliers to source dry eggs?
2) Modify the Formula: Can we adjust the formulations for current products?
3) Alternative Ingredients: Are there suitable substitutes for dried eggs?
4) Product Rationalization: How do we prioritize the product portfolio?
Each question has the ability to significantly impact Continental Mills' operation. As suggestions and ideas came in, Continental Mills was able to quickly model the impact of each and then readjust its assumptions to determine the impact on service and production. This rapid scenario development and comparison meant they were able to identify the appropriate actions to take and communicate these with suppliers and customers.
Continental Mills utilizes Logility Voyager Solutions as the foundation for its supply chain planning needs. With this technology in place, the team was able to quickly segment demand and rationalize its portfolio to clearly prioritize products and formulations, which could be modified and those that, if needed, could be postponed. The company was able to take advantage of Logility's ability to rapidly plan and re-plan multiple scenarios. In just a short few weeks, Continental Mills was able to run several hundred scenarios and evaluate the impact of each option–gaining confidence with a multi-pronged approach to address the raw material shortage.
The Logility Voyager planning platform and transparent communication ensured all model changes were seamlessly passed to the ERP system, decisions were made quickly and based on accurate information, and all stakeholders were on the same page–confident of the new plans.
Continental Mills' quick actions kept the company ahead of the crisis at all times. They were able to effectively cover the supply gap through March 2016, reduced the costs of formulations without any impact on the quality of the final product, and improved collaborative relationships with its key customers.
Lessons Learned
The unexpected lies around every corner of the supply chain. There are two key qualities behind a company's ability to handle the unexpected. First is preparation. You must understand and model your network, inside and out, and every trading partner (supplier and customer) relationship.
Don't just draw a map; look at the intersection of each relationship and its impact across the network. As in the case of Continental Mills, make sure you have an open dialogue started with key partners inside and outside your business.
Make sure you have trust built before a situation arises. Trust in your team, business impact assessment and ability to consider alterative scenarios.
Second is technology. The capability to quickly model and evaluate multiple scenarios can be the difference between success and failure. Spreadsheets, full of conflicting and nonintegrated data, only help to prolong the pain and reduce flexibility when responding to disruptions. Worse yet, they could turn a minor supply chain disruption into a full-blown catastrophe as data is compiled, checked, rechecked, and then distributed.
The next time an unexpected event occurs, how do you think your network will fare? My hope is you will find it just a minor speed bump, one you are prepared for.