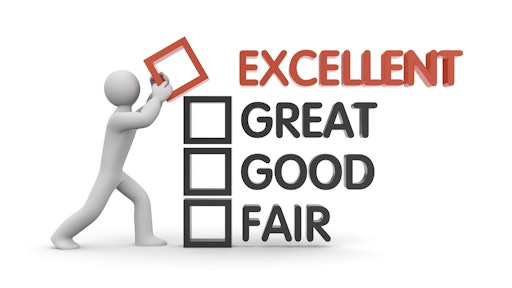 By Elliot Maras
When it comes to selecting a 3PL, user priorities run a wide gamut. What's important to a multi-national food and beverage processor differs markedly from a startup company looking to gain a foothold in the market. But all users agree they need a logistics provider who understands their needs, provides reliable service, keeps abreast of new technologies and alerts them when problems arise.
It may sound like not has changed a lot in what's important in a shipper/3PL partnership. But the food and beverage supply chain is in a constant state of flux. New storage facilities keep emerging, new tracking and tracing technologies are evolving, carrier capabilities fluctuate, and consignee requirements change.
Food and beverage (f&b) shippers often decide what's important in a 3PL partnership through trial and error. As a company grows, it gains a better understanding of the factors that help to decide which 3PL to partner with. For many f&b shippers, 3PLs play a big role in allowing them to add more customers and expand to new geographical markets.
For small companies, 3PLs carrier reliability ranks high.
Newbies embark on a learning curve
Oh Baby Foods Inc., an organic baby food company in Fayetteville, Ark., faced a fairly basic challenge when it had to find a way to deliver product from its manufacturer in central California to the United Natural Foods Inc. distribution center in Lancaster, Texas. Finding a cold storage facility near the UNFI distribution center was an early challenge. The other challenge was finding a 3PL to move the product from the production plant to the cold storage warehouse.
Company owner Fran Free managed to find a cold storage warehouse and a 3PL, but the two companies had trouble coordinating shipments. The 3PL required a delivery window of two or more hours while the warehouse would not provide a delivery appointment window of less than two hours. In addition, the two companies required different sets of information on their bills of lading. They eventually worked this out, but it took several shipments before an agreed-upon format was reached.
Free eventually signed with a 3PL that was able to coordinate deliveries from the cold storage warehouse to the distribution center. The 3PL also was able to reduce deliveries through consolidating its freight with other shippers.
My Brother's Salsa, a Bentonville, Ark. chips and salsa company, managed all warehousing, replenishment and logistics in-house for its first 10 years, notes CEO Blake Pointer. When his 5-person company decided outsourcing made more sense than investing in more warehousing, he reached out to Gravette, Ark - based, R&R Solutions, a local 3PL. He appreciates R&R Solutions' partnership and creative approach to operational excellence. "We're working through how we best use a third party partner for our warehousing and replenishment needs," Pointer says. "We believe finding the right 3PL partner will add capacity back to our team and allow us to focus on building our brand and serving our customers." The partnership with R&R Solutions has enabled Pointer to supply Walmart, Whole Foods, The Fresh Market, Harris Teeter and many local grocery stores across more than 25 states.
Big players need versatility
For larger companies, other factors can come into play. Meeting customer requests on short notice can require the services of a 3PL adept at making changes to packaging to create promotion packs.
A 3PL's ability to do pallet-to-store deliveries introduces a whole other level of savings.
In a collaborative warehouse that houses many like consumer products, even competing products, 3PLs have the ability to create aisle-ready, multi-vendor pallets and prepare them for either cross dock handling at the retail DC or direct-to-store delivery. This is why consolidated freight ranks as a concern for some shippers since it can reduce the number of shipments and reduce the need for costly less than truckload (LTL) deliveries.
Alex Stark, director of marketing at Kane Is Able, the Scranton, Pa.-based 3PL, claims manufacturers can cut 35 percent of distribution costs by moving to a more collaborative model. He says shippers pay more in customer owned and operated space versus sharing space and overhead costs.
But whether or not consolidating freight provides such a benefit depends on a number of variables, says Derek Ridenoure, a partner with 4Clarity, a Rogers, Ark.-based supply chain consultant. "Suppliers can be reluctant to share the costs on outbound shipping as it may impact the overall cost of their inbound logistics if they lose price breaks based on volume," Ridenoure says.
Ridenoure nonetheless sees freight consolidation as a growing trend.
In 2011, candy makers Hershey Co. and Ferrerro Group invested in joint distribution operations to reduce carbon emissions and energy consumption in warehouse and freight. "For companies like Hershey and Ferraro that both will use the same raw materials, it would make sense as they can benefit from inbound and outbound," Ridenoure observed.
Sunsweet Growers, the Yuba City, Calif.-based global marketer of prunes, specialty dried fruit products and fruit juices, puts a premium on logistics providers than are up-to-date on changing consignee requirements, according to Melanie Foster, distribution and transportation manager. Customers can have different requirements for things like unloading, hours, and co-mingling of pallets. "Knowing those requirements helps us meet our customers' needs," Foster says. "It's not just a matter of delivering freight and taking it off. Knowing all that's required by the consignee is very helpful."
Consolidating freight is another important service to Foster. "That saves us money in transportation costs and gets it in the door faster versus LTL trucks," she says.
The 3PLs also have to be able to track inventory using electronic data interchange (EDI) standards.
Sunsweet Growers reviews its 3PLs' performance regularly. "As we see there may be a need in a certain region, we'll look," Foster says. "We are always analyzing our costs and our services."
The company has its 3PL partners' warehouses audited by the American Institute of Baking annually. Foster also visits each location for an annual inventory and audit of her own.
On average, Sunsweet Growers' 3PL tenure averages 10 years. Some are more than 20 years. The company works with warehouses in New Jersey, Atlanta, Chicago, Florida, Dallas, Buena Park, Calif., Modesto, Calif. and Portland, Ore.
Flexibility ranks high
A 3PL's flexibility is very important to Premium Waters, the Riverside, Mo.-based water bottler, says Craig Havel, director of operations. This is because the company uses 3PLs on a seasonal basis in markets not close to Premium Waters' six manufacturing facilities. The 3PLs must be able to haul from rented warehouses to customer facilities.
Demand can change quickly in the bottled water business, Havel says. The company makes it a point to visit a prospective 3PL partner to see if the warehouse is organized. They also require customer references and good carrier ratings. "We don't just talk on the phone and sign them up," Havel says.
The 3PLs also have to be proficient tracking inventory with bar codes, Havel says.
All things considered, communication is an important part of the relationship. A 3PL's business model can change just as easily as their own business model can, says Havel.
Sprout Foods, a Duluth, Ga.-based nationwide shipper of organic baby foods, uses Eden Pairie, Minn.-based C.H. Robinson for inbound logistics and Santa Monica, Calif.-based CaseStack for outbound logistics. CaseStack consolidates shipments from its Naperville, Ill. facility. Sprout Foods' customers include Walmart, Publix, Harris Teeter, Whole Foods, Target, Kroger, Winn Dixie, Bi-Lo, Diapers.com, Amazon, Hy-Vee, HEB, Jewel, Schnucks, Albertsons and Safeway.
Dale Caldwell, Sprout Foods vice president of supply chain, says CaseStack makes sure that all carriers are on each customer's approved carrier list.
CaseStack's Internet portal makes it easy for Caldwell to check on deliveries in real time. This is important since customer deliveries need to be received in seven to 10 days.
CaseStack is also adept at handling irregular requirements like attaching instant redeemable coupons to baby food pouches, Caldwell says.
He appreciates that both of his 3PLs are readily accessible and "solutions oriented."
"Their folks are very responsive to us," he says.
Competence in food safety important
Managing chilled and frozen shipments requires a 3PL that understands food safety, transportation regulations and customers' delivery requirements, says Joshua Franks, senior director of operations at Raybern Foods, a Hayward, Calif.-based sandwich maker. The company ships sandwiches nationwide to retailers from production facilities in California and Illinois.
Franks looks at a 3PL's relationships with his company's vendors and customers. "We want to provide the sales order or P.O. details (EDI or manual) to our LTL carrier and/or distribution center, and have confidence the order will be picked, picked up and delivered at the correct times," he says. "Having a strong relationship allows for seamless scheduling of pickups and deliveries without constant monitoring and engagement from our team here. They know the hours of the DCs, the flexibility the customer has in the delivery date, and how to manage exceptions if they occur."
"The more the carrier can handle on their own, the more time we can spend on creating value," Franks says. "Our logistics providers are an extension of our brand. A retail buyer or end consumer only see Rayberns, so our vendors have to perform at a level consistent with the value of our brand. You don't want to tie your brand to a vendor that your customer may view as substandard."
Another important attribute for Franks is consistency in the sail schedule. "Consistency in the sail schedule gives us flexibility in production and transfer freight activities. We need to produce 'this day' to have it landed at our DC by 'then' to support carrier pick up 'that day.' We don't have to account for volatility or variation in the carrier's sail schedule."
The quality of the carrier's drivers is another important factor. "Not all drivers are trained or capable of managing the processes required for successful transport of frozen food," he says. "We are looking for carriers with good training programs for drivers, and good driver retention rates.
"Food safety is so important, and our carriers play a key role," Franks says. "Additionally, we always look to have a single point of contact; one person operationally responsible for our account. We look for that person to be capable and innovative in looking for ways to help us save. Calling a dispatch center or sending a message to a group email just doesn't get you that level or partnership. An addition to a P.O. will find its way onto another truck at a higher rate instead of being consolidated with one of your existing orders because it is viewed as a transaction rather than a smaller piece of a large product movement."
Flexibility is also critical to Raybern Foods. "We need a vendor who can handle a return, or a late addition to a P.O. without it generating excessive work or cost. Does the carrier have relationships with frozen warehouses or donations centers close to your major customers? You don't want to incur the cost of transporting a few cases all the way back to your DC. Is their process nimble enough to service that late PO or PO addition? How much other business is the carrier pulling out of you facility? You want to have your inventory at a facility the carrier is already using as a consolidation center rather than having the longer lead-times associated with the product being picked up and then reconsolidated.
For all the progress 3PLs have made in ensuring product safety, some shippers will take more convincing.
Some shippers will take convincing
George's, a Springdale, Ark.-based frozen and refrigerated poultry processor, is looking to grow, says Darrel Keck, vice president of sales and marketing, but he is skeptical his company will outsource dispatch for any refrigerated deliveries on account of customer service and product quality concerns. "We could potentially outsource the frozen business and not miss a beat, but for the fresh business, somebody would have to be able to show they can handle our requirements. For now, we will continue to internally manage our total spend. You just can't miss a beat when you're handling fresh poultry."
While most f&b companies cite intangible concepts like communication and flexibility when asked to list elements of a good 3PL relationship, consultant Tony Vercillo, Ph.D., says measurable metrics can do a lot to improve these relationships. Dr. Vercillo has a scorecard for food shippers that includes metrics such as cost as a percent of sales, cost per unit or case, cost per load, on-time delivery.
Dr. Vercillo, who works with f&b clients on selecting 3PLs, says clients can be more selective than they were a few years ago since the level of competition among 3PLs has increased in recent years. Dr. Vercillo, who operates Yorba Linda, Calif.-based IFMC Inc., says most f&b companies fail to establish the ground rules when contracting with a 3PL.
The two biggest areas of neglect Dr. Vercillo sees are: 1) not having the right cultural fit and 2) not delivering a clear statement of expectations. "The client company didn't lay the groundwork for an agreement between the two parties," he says. The client must state if they expect the 3PL to do things like pay lumper fees and provide pallets.
The two parties should also have a written resolution process in the event of a disagreement.
All of these areas can be covered in the request for proposal (RFP).
Dr. Vercillo says the two sides should do a conference call before the 3PL submits the RFP. "That Q&A session is critical to making sure the 3PL responds correctly to the RFP," he says.
Once the service begins, Dr. Vercillo says the client should complete a weekly scorecard on the 3PLs performance that includes four or five quantifiable metrics.
Elements of a successful shipper/3PL relationship
1) Must have clearly defined and narrowed scope of expected services.
2) Must include a Q&A session within week of sending out RFP.
3) Must develop a specific statement of expectations between parties.
4) Must lay out reporting and key metric expectations in advance.
5) Must demand a technological solution as part of the request for proposal.
6) Must develop a specific problem resolution process as part of solution.
7) Must develop a precise proforma of costs so that there are no surprises post contract....what is included versus excluded?
Source: IFMC Inc., Yorba Linda, Calif.
Best Practices for Selecting a 3PL
By Laura Easley, Chief Operating Officer, Transportation Insight
Food and beverage companies are faced each day with getting their products to supermarkets or big box retailers in a timely manner. Daunting challenges of fluctuating commodity prices, short expiration dates, government regulations and shelf space competition directly impact profitability and growth potential. Winning contracts with large customers is coupled with demanding service levels. It is a steep price to achieve product innovation and expand geographically. Plus, growing competition from private label offerings, which provide comparable value at a lower price, is ever challenging.
Despite these circumstances, food and beverage companies have adapted by making operations more efficient. Utilizing third party logistics (3PL) providers with significant industry experience helps food and beverage companies drive process improvement, reduce costs and enable growth – all critical aspects to stay ahead of the competition. Choosing the right 3PL, however, is key to making the relationship work.
Usually, when a 3PL partners with a food or beverage company, their first order of business is to identify ways to reduce freight costs both inbound and outbound. The food and beverage industries produce high-volume and low-value products, making it very important to keep transportation costs as a percentage of sales as low as possible.
The best 3PLs collaborate with manufacturers to define and implement solid distribution strategies by analyzing and understanding their historical shipping data. Business intelligence is vital to continuously improve and track progress. For example, being able to understand the cost to serve by customer, region, mode and product can help companies effectively price their products to be competitive while still maintaining healthy margins. Understanding this data could also uncover opportunities to relocate a distribution center or warehouse. Utilizing a 3PL may be the most economical way to obtain this information.
Aside from reducing costs and providing sophisticated reporting, a 3PL can help foster expansion and growth for food and beverage companies. New contracts and products make it imperative for leading processors to create agile supply chains, allowing them to meet shifting consumer demands and reach new buy buyers. Many choose to partner with a 3PL to gain economies that could not be obtained on their own, therefore leveling the playing field with larger competitors.
How would a 3PL assist in these circumstances? Securing warehouses, logistics staff, installing and maintaining information systems are all large, up-front investments. A 3PL can quickly bring knowledge and technology at a fraction of the cost. Food and beverage companies can then focus their energy on core competencies such as producing desirable products, while the 3PL keeps the logistics function in tune with state-of-the-art technologies and trends in the logistics world.
Additionally, for many food and beverage companies, expanding to sell to big box retailers is a critical channel of growth, but meeting their logistics demands is not a simple task. A 3PL that understands the importance of these situations focuses on improving vendor scorecards by ensuring optimal carrier performance. Having extensive knowledge of carrier service levels is an example of how a 3PL's expertise can be valuable in a food or beverage companies' quest of serving big box retailers.
Experimenting with different products to meet regional appeal is another aspect of expansion. Since the cost of product innovation is high, it is especially helpful to partner with a logistics provider who is able to not only reduce costs, but also quickly change distribution strategies. Without the necessary speed to market, food or beverage companies might miss the opportunity to introduce and maximize exposure of new products before the trend passes.
Food and beverage shippers want reliability, speed, innovation and value for the money they spend with partners that help them get their products to market. For a 3PL to offer innovation to customers, the 3PL needs to understand the business of their customers – who are their customers; what industries do they target; and what benefits do their solutions provide customers? Secondly, 3PLs need to focus on becoming a strategic partner by delivering value for customers, such as superior services, supply chain talent, industry knowledge and best practices.
Being proactive and taking a closer look at the supply chain can truly be game-changing for companies. The landscape continues to change due to consumer tastes. Manufacturers, distributors and retail partners rely more and more on effective, flexible distribution strategies to remain profitable. The right logistics partner can help with the expansion of new products into new markets.
In today's supply chain world, it should be less about "flavor of the month", go-it-alone trials and more about proven data-driven strategies to extend reach and optimize customer service. With continuous analytics and supply chain expertise, the right 3PL can help shippers remain nimble and innovative to dominate their markets.
For More Information:
4Clarity, 479-531-8900
CaseStack, 866-828-7120, ww2.casestack.com
C.H. Robinson, 800-323-7585, chrobinson.com
IFMC Inc., 310-498-7991, tonyvercillo.com
Kane Is Able, 815-886-7800, kaneisable.com
R&R Solutions, 479-787-7005, rr-solutions.com
Transportation Insight, 828-485-5000, transportationinsight.com