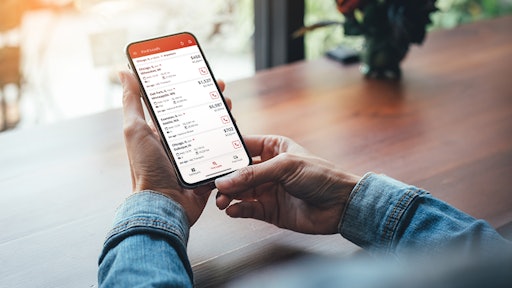 Truckstop.com
The Bloomberg | Truckstop semi-annual freight broker survey shows brokers remain relatively optimistic about their prospects over the next six months in the face of weaker demand, falling rates and increased competition.
"Despite fewer spot opportunities and moderate economic activity, brokers remain fairly optimistic with about 61% surveyed expecting demand growth over the next six months," says Lee Klaskow, senior freight transportation and logistics analyst at Bloomberg Intelligence. "Freight-broker sentiment is becoming less bleak as spot-rate conditions might be nearing a bottom and an economic soft landing may be achievable."
Key takeaways:
About 46% of respondents said volume fell in 1H-23 compared with a year earlier, or about 12 percentage points higher than in our survey six months earlier. Though more reported lower demand, the magnitude of declines averaged about 2% compared with last year. About 35% of respondents said 1H volume rose, driven mostly by newer broker businesses gaining share or customer-specific developments.
Spot rates excluding fuel surcharges have fallen 31% since peaking at the end of 2021 and are down 13% from last year's levels. Brokers have become more optimistic about the outlook, with the drop in rates appearing to be near a bottom. About 46% of those surveyed expect spot rates to rise over the next 3-6 months, 18 percentage points better than the 2H-22 survey, which marked a low in sentiment.
About 37% of respondents had a lower gross margin in 1H than a year earlier, or 8 percentage points higher than our previous semiannual result. Despite the declines, brokers remain optimistic about gross-margin expansion this year, with 54% expecting a widening over 2022 levels.
"Truckstop is committed to delivering innovative products that provide brokers with the highest quality carriers for the right load, at the right time, during all market conditions," says Kendra Tucker, CEO, Truckstop. "It's imperative that we continue to equip brokers with the tools they need to find coverage, meet capacity and increase profits."