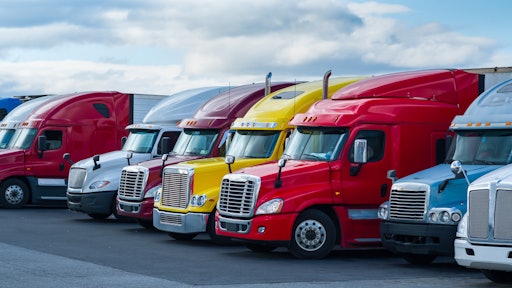 DoubletreeStudio AdobeStock_225586230
Conditions have come to a critical point for truckers operating in the spot market as carriers show frustration over declining rates and rising costs, according to the latest Bloomberg | Truckstop survey.
"We remain optimistic that rates are near a bottom and poised to rise with a return to more normal seasonal trends and inventories," says Lee Klaskow, senior freight transportation and logistics analyst at Bloomberg Intelligence. "Uncertainty about when rates will recover is making it increasingly more challenging for truckers to operate as independent carriers in the face of lower demand."
"Truckstop has enabled carriers to move freight efficiently in a high-trust marketplace for more than 28 years during all market conditions," says Kendra Tucker, CEO, Truckstop. "We remain committed to providing the technology they need to help save time, make more money and run their businesses on their terms."
Other statistics show:
The outlook for trucking demand in the spot market has taken a decided turn for the worse, which is driving uncertainty over where depressed spot rates will head from here. The weak backdrop and rising costs may push more owner-operators to the side as profits become elusive, which in turn could be the catalyst to push rates higher.
Carrier sentiment is mostly split on where spot rates (excluding fuel surcharges) are headed following the average 19% drop in 2Q. About 39% of respondents from the survey expect spot rates to rise in the next 3-6 months, while 24% see a decline.
Spot demand remained soft for carriers in Q2 with 55% of respondents noting load declines from a year earlier, which is about 7 percentage points higher than three months earlier. About 10% plan to leave the industry in the next six months, double the Q1 survey.