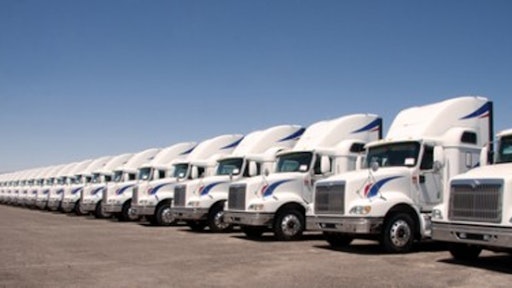 Getty Images
The Transportation Intermediaries Association (TIA) released the latest version of its TIA Carrier Selection Framework, which assists TIA members with industry guidance and key considerations when choosing motor carriers to transport customers' freight.
"There is no doubt that we are in the midst of a fraud apocalypse in the supply chain and the criminals and bad actors are getting more creative with their tactics and strategies to take advantage of the hard-working brokers and carriers in the marketplace. The need for a carrier selection process has never been greater and we are thrilled to release this latest version," says chairwoman Alicia Bly.
From Transportation Intermediaries Association (TIA):
The

TIA

CSA-Carrier Selection Framework Subcommittee focused on the latest guidance from the FMCSA regarding dispatch services and the role in the brokerage industry, as well as addressing the increased industry-wide fraud.
"TIA is honored to continue releasing this landmark framework to assist members in navigating the complexities of carrier selection. With the growing fraud in the marketplace, a consistent carrier selection process will help ensure that our members avoid selecting fraudulent carriers," says TIA VP of government affairs Chris Burroughs.